As a business owner, you already know that hiring the right people for your company can be a challenge. It's never easy to find the right talent, especially when it comes to graphic designers and web developers. That's why we have put together this guide on how to hire freelance graphic designers. In this guide, we will tell you what you need to consider before hiring a freelancer so that your business project will turn out great.
Takeaways
1. Define Project Scope: Clearly outline your project's goals, scope, and requirements to ensure both you and the designer are on the same page.
2. Assess Designers' Portfolios: Review designers' portfolios to evaluate their style, versatility, and suitability for your project.
3. Write a Detailed Job Description: Craft a detailed job description that includes project specifics, design preferences, and any branding guidelines.
4. Effective Communication: Maintain clear and open communication with the designer throughout the project to ensure expectations are met.
5. Consider Budget and Rates: Negotiate rates based on project complexity, designer's expertise, and industry standards, while keeping your budget in mind.
6. Collaboration and Feedback: Foster a collaborative environment, providing feedback and addressing concerns to refine the design as needed.
7. Review and Finalize: Carefully review the final design, ensuring it aligns with your objectives before finalizing the project.
Have A Clear Idea Of The Work You Need To Be Done
Before you start looking for a graphic designer, you must have a clear idea of the work you need to be done. It's easy to get overwhelmed by the various design options available and make the mistake of hiring someone who doesn't understand your needs or who can't execute them.
Ask yourself: What am I looking for in a graphic designer? What do I need from this person? What do I want from this person?. These questions will help guide your search and ensure that you're working with someone who has experience in what you need to be designed and how best to communicate about it.
Building a team of creative professionals is crucial for any project. If you're wondering how to find the best talent, our guide on finding the best freelance graphic designers can help you identify the perfect fit for your creative needs.
Know What You Are Looking For
Before you start your hunt for a graphic designer, it is important to know what you are looking for and what you want to achieve. This will help narrow down your search and save time.
You need to know what you don't want:
A designer who can only work in Photoshop (they have no other skills)
A designer who has never worked with a client before (they have no experience)
A designer who is not willing to listen to your ideas or suggestions (they lack empathy)
Determine Your Budget
Next, you want to determine your budget. There are a few ways to do this. You can set a specific amount of money that you're willing to spend on the designer and then hire the first artist who fits within that budget range. Or, you could be more flexible with your budget and try to negotiate with designers until both parties are happy with their respective rates.
The most important thing when considering how much money you want or can spend on hiring a graphic designer is keeping in mind that everyone has different levels of experience, talent, and skill sets and therefore every person will have different prices for their services based on what they offer their clients. 
For example Some freelance designers may charge less than others because they don't have as much experience; others might charge more because they are especially talented at what they do (and therefore usually have more work).
Are you in search of skilled graphic designers for your projects? Look no further. Our comprehensive resource, The Authoritative Guide to Finding Freelance Graphic Design Work, provides valuable insights into the process of hiring the right design professionals.
 Look For A Good Team Player And Communicator
If you're looking for a freelancer who can work with your team, rather than needing to be micromanaged, look for someone who's a good communicator.
This doesn't just mean that they're able to communicate clearly with you in the language of design it means that they'll be able to communicate well with other members of your team, including developers and clients. If you're hiring them to work on a project with other designers or developers, it's important that they can get along well enough to get everything done on time and without too much drama.
Do Your Research
You've got a good idea of what kind of graphic designer you're looking for, and now it's time to find them! Start by searching online or asking friends if they know any freelancers who might be a good fit. If you want to narrow down your search based on specific qualifications or skills, try using LinkedIn or other social media sites to find people who work as freelance graphic designers in your area.
Once you've found a few candidates, make sure you do some more research on them before confirming a meeting. You might even want to set up a phone call before meeting them in person. This way, you'll have time to ask any questions that come up and make sure there aren't any surprises when you meet face-to-face.
Look At Their Portfolio
The next step is to look at the designer's portfolio. This can be done by visiting their website and looking at their portfolio or by reading reviews of them online. In this section, we will discuss what you should consider when looking at a graphic designer's portfolio.
Quality of their work: The quality of the work you see in their portfolio should be high and consistent throughout. If they have a few good pieces with excellent quality, but most of them are low-quality (even if they appear professionally done), that doesn't necessarily mean it was all made by one person it could mean that they use different freelancers for various projects and that has resulted in inconsistent output.
Variety: When hiring a freelancer, you want someone who isn't just good at one thing but can also handle many other tasks like web design/development, icon creation, and illustration among others; so make sure that the graphic designer has enough variety in their portfolio for you to choose from so as not limit yourself later down the line when working together on future projects together over time
Evaluate Portfolios
After you've familiarized yourself with a few designers, it's time to look at their portfolios. A good graphic designer should have a website or portfolio that shows off their best work. Make sure you take your time and give each piece of art serious consideration. 
Look for both things you like and things you don't like about the design, as well as pieces that seem to fit your project's needs and those that don't seem appropriate for what you want to be done.
When embarking on the journey of hiring an independent designer, knowing what to expect is key. Our article, What to Expect When You Hire an Independent Designer, offers a clear understanding of the collaborative process and the outcomes you can anticipate.
Know The Designer's Niche
The best way to find a freelance graphic designer is by knowing the designer's niche. Knowing what the graphic designer does and their style is crucial in helping you make an informed decision. So, ask yourself:
What type of work does this person specialize in?
What are their strengths and weaknesses?
Do they have a lot of experience with my specific industry or business type (e.g., web design)?
If you don't know much about design, you can also ask for recommendations from friends or coworkers who have hired designers before. This will help give you an idea of who might be good for your needs and provide direction on where to find them online as well.
Make Sure They Have Good Reviews
You should expect to find reviews on sites like Upwork and LinkedIn. These are great ways to get a feel for a freelancer's work, see what others think about their experience working with them, and even ask them some questions about their process.
Reviews are important because they can help you find a good designer. You may not have time to go through every single designer on Upwork's database to find someone who has worked with clients before, but reviews make it easier!
Meet Them Halfway
You might be tempted to skip the face-to-face meeting, but don't. It's an opportunity for you and your new designer to get a sense of each other's personalities, and if they live up to their end of the bargain, it could save both parties from unpleasant surprises down the road.
A good place to meet is in person if possible; this will allow you to gauge their personality and see what kind of work they do in real life. It also allows them to pitch themselves as a professional and for you as well! If that isn't an option, consider using Skype or another video chat service so you can at least hear them out before making any decisions.
When meeting face-to-face or over video chat (or even just on the phone), ask questions like What experience do they have? Do they have a portfolio? What kind of pricing do they use? How much availability do they have?
Get An Idea Of Their Availability
The next step is to get an idea of their availability. You want someone who can work with you, and you want them to be available when you need them. If they don't have the time, or if they just aren't interested in working on your project, ask if they can recommend someone else who might be able to help. You may end up finding a graphic designer that is more suited for your needs than the one you originally contacted.
The next thing I suggest doing is setting up a Skype call with them so that you can see how well they communicate and what their process looks like (this will become important later). 
Depending on how much time this person has spent in school/doing freelance work will affect their level of professionalism during this conversation; however, most freelancers know what it means when someone asks for something from them so even if there are some hiccups along the way it shouldn't stop things from moving forward smoothly!
Elevating your freelance design business requires careful planning and strategic steps. Dive into our guide, The 12 Steps to Improve Your Freelance Design Business, to discover actionable insights that can enhance your creative career.
Ask The Right Questions
Asking questions is the best way to get a feel for your potential freelancer. You need to know their process, what they do, and how they work. The more you know about them, the better you can gauge whether or not they're right for your project.
Here are some things to ask:
How long have you been doing graphic design?
What types of projects do you typically work on? Are there any areas of expertise that I should be aware of?
Can we see examples of your work (portfolio)?
Are there any additional details we should cover before moving forward?
Discuss Their Rates And Policies
Once you've found someone who fits the bill, it's time to discuss rates and policies. Asking your potential freelancer how much they charge per hour is a great way of getting an idea of what their price range is and whether it's affordable for you. Make sure that their rate matches your budget! You don't want to end up paying more than what you can afford when working with a freelance designer.
Try asking about payment terms as well some designers prefer to be paid on delivery of each part of the project (like one-third at the start and two-thirds at completion), while others may prefer weekly or monthly payments over time. 
Remember that whatever payment method works best for both parties is the way forward here just make sure everyone knows how much they're expected to contribute so there isn't any confusion later on down the line!
Hire A Freelance Graphic Designer
The last step in the process is to hire a freelance graphic designer. When you hire a freelancer, you don't need to worry about long-term contracts or benefits you can choose when you want to work with them and for how long. Plus, most freelancers are experts at what they do, so you'll get high-quality work from them every time.
Dreaming of becoming a freelance graphic designer? Take the first step with our informative guide, How to Become a Freelance Graphic Designer in 10 Steps, which outlines a roadmap to guide you through the process of establishing yourself in the world of design.
Final Thoughts
If you've made it to the end of this article, then it means you have an idea about what a freelance graphic designer does and how they can help you. As a business owner, hiring a freelance graphic designer is an important decision, so be sure to seek out as much information as possible before making your choice.
The most important thing is to find someone who has experience working with other businesses like yours. If they don't know anything about your industry or market, they're not going to be able to create something that works for you.
Ultimately, hiring a freelancer should be an enjoyable experience (and hopefully profitable!). By sticking with these steps, you'll help ensure that both parties are happy with the final product!
Further Reading
Here are some additional resources to explore for more insights on hiring freelance graphic designers:
How to Hire a Freelance Designer
Discover the key steps and considerations when hiring a freelance designer for your creative projects.
How to Hire a Freelance Graphic Designer for Your Business
Learn about the process of finding and selecting the right freelance graphic designer to enhance your business branding.
7 Tips for Hiring a Freelance Graphic Designer
Get valuable advice on effectively hiring and collaborating with freelance graphic designers to achieve your design goals.
People Also Ask
How Do I Find The Right Graphic Designer For My Project?
The easiest way is through our website (www.FiverrGraphicDesigners). You can search by keyword or location or both! We recommend using keywords because they allow us to get more accurate results about what kind of skills our freelancers have so we can match them up with their perfect clients as soon as possible! 
For example, if someone searches "logo design services" they might end up getting messages from people who only do logos but don't offer any other services like web design or illustration work which could lead them into trouble later on down the line when they realize they don't want those things done either.
What Is The Average Turnaround Time For A Graphic Designer?
When working with any freelance professional service provider (like us!) there will always be some sort of turnaround time involved before your project can begin being worked on by them; 
However, this could be anywhere from 1 day up until several months depending on how long it takes them to get back with you once they've received an initial idea or brief from yourself so please keep this in mind when making inquiries with potential candidates.* How can I get a better idea of what my total costs will be before signing off on anything?
How Do I Find And Hire A Graphic Designer?
You can search for freelance graphic designers by using Google or LinkedIn. You can also use Upwork or Craigslist. The best way is to look for people with experience and verified portfolios.
What Should I Look For In A Freelancer?
Make sure that they have enough experience and skills, as well as an impeccable portfolio which will show their past works. Make sure that they have testimonials from their previous clients so you will know what kind of service they provide, if they are reliable, creative and hardworking etc..
How Much Does It Cost To Hire A Graphic Designer?
This is a very common question. The answer is, it depends! Graphic design projects can vary in scope and time requirements. For example, your logo project may take more time than a corporate brochure or website design project. 
The general rule is that if you have less than $1,000 to spare, hiring an experienced freelance graphic designer will probably not be worth it for you. This is large because the cost of hiring someone starts at around $25 per hour (or more depending on their experience) with no guarantee that they will produce quality work for your budgeted amount of money. 
In fact there are many cheap or inexperienced freelance graphic designers out there who will take advantage of unsuspecting clients by charging exorbitant rates for poor quality work or even worse: taking their money without producing anything tangible at all!
Are There Any Risks Involved When Hiring A Freelancer?
Yes! Make sure you do your research before hiring someone new so that you know exactly what kind of experience they have working remotely (if any). Also make sure you have clear communication expectations from both parties before signing any contracts or payment agreements so everyone knows what's expected from each other throughout this process!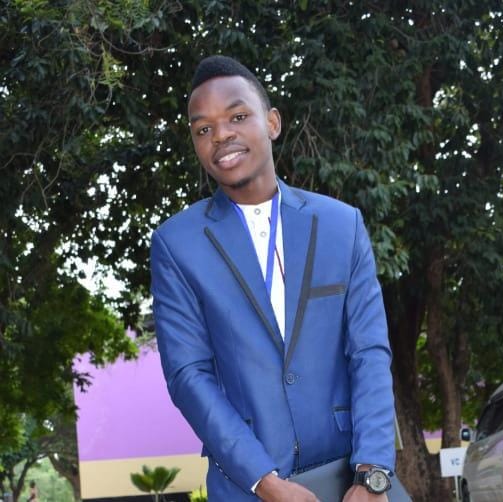 I am a content writer, and I love what I do! Writing makes me feel like the words are flowing through my fingers, and then onto the keyboard, like magic. My experience as a writer has taught me that writing makes me feel good, as well as helps others to feel better too!