If you're a freelance writer, you might be familiar with the most common writing jobs: ghostwriting, blog content, and article writing.
But did you know that there are many other types of freelance writing jobs out there? I've compiled this list from my own experience working as a freelance writer for over fifteen years.
I hope it gives you some ideas about how to find work that's a good fit for your particular skills.
Takeaways
1. Explore unconventional writing opportunities.
2. Diversify income with lesser-known gigs.
3. Discover new ways to apply writing skills.
4. Broaden horizons in the freelance writing field.
5. Tap into hidden job markets for writers.
6. Consider unique niches for freelance work.
7. Enhance your freelance portfolio creatively.
8. Learn about emerging trends in writing jobs.
9. Find inspiration for niche writing paths.
10. Seek out rewarding writing gigs off the beaten path.
1. Wedding Writing
Wedding writing is a unique sub-category of freelance writing that's only recently become popular. It involves creating content for weddings specifically, the wedding ceremonies and receptions.
Wedding writers are typically hired by the bride or groom's family to help with pre-wedding content like save-the-dates and invitations, as well as post-wedding content like thank you cards, vendor lists, and more. 
They may also write speeches for the bride or groom's parents on their special day (or both). This job can be challenging because you'll have to follow strict deadlines while working within certain guidelines for what type of language should appear in certain parts of your work. 
However, if you're confident in your ability to produce high-quality copy under tight deadlines then wedding writing might be a good fit for you especially if it sounds like something that interests you!
Exploring the world of freelance writing can lead you to some surprising opportunities. Discover the lesser-known paths in our article on unique freelance writing jobs that might be perfect for you.
2. Product Description Writing
Product descriptions are one of the most popular types of freelance writing. If you're wondering why it's because they are relatively easy to write and can earn you a decent chunk of change. Unfortunately, many people don't realize how lucrative this niche can be.
In fact, product descriptions are becoming more and more popular as retailers rely on them to entice consumers into purchasing their products. This means that there is an increased demand for quality content writers who specialize in this type of work.
Product descriptions help shoppers determine whether or not a particular item suits their needs before making a purchase decision. They should be short and to the point but also contain enough information so that consumers feel confident about their decision when leaving the store with their new purchase (or returning home).
3. Proofreading
Proofreading is a specialized skill that can be learned. In fact, it's one of the most common freelance writing jobs. Proofreaders are an invaluable part of any organization and can help you get your message across without making mistakes!
Proofreading is a job that can be done remotely, which means you don't have to work at an office or in-person with clients. If you want to freelance as a proofreader but live far away from potential clients, this could be just what you're looking for!
Because proofreading requires specialized skills, some companies will only hire someone with previous experience doing it before they'll consider hiring them as their next employee.
This makes it hard for new freelancers who don't have any experience under their belts yet but luckily there are plenty of other ways they can start earning money right away while also learning how best practices work within different industries so they can start building up their portfolio too!"
Crafting compelling email subject lines is an art that can greatly impact your open rates. Learn how to master this skill in our guide to writing epic email subject lines that entice recipients to engage with your messages.
4. Long-Term Blog Assignments
This is a great option for you if you're looking to build your portfolio and reputation in your industry.
It's also an awesome way to make money, especially if you can find a regular client that will pay you per post or by the hour (the more time spent writing, the more money you could potentially earn).
If there's someone who wants more content from one of their blogs (for example, many different people are writing on this site), then this could be a good fit for both parties involved. Plus, blogging is an excellent opportunity for building relationships with others in your field.
5. Ghostwriting Book Blogs And Industry Blogs
Ghostwriting is a form of writing where you are hired to write a blog or book for someone else. 
Most ghostwriters are hired by celebrities and politicians who need help with their autobiography, but businesses also sometimes use ghostwriters to write blogs and articles for their websites.
Ghostwriting work can be done as part of your usual freelance writing business, or it may be something that's offered through an agency you're contracted with.
6. Business Website Content Writing
Business website content writing is a niche that's often overlooked by new freelancers, but there are some great reasons why you should consider it.
Building your portfolio: If you're just starting as a freelance writer and need to build up a portfolio of work, business website content writing can help you do so quickly. 
Many businesses have websites and don't have the time or resources to manage their blog or create regular content for their site.
This means that they'll be more than happy to outsource the job. You'll get the experience of creating original content while also building up your own portfolio with real-world examples of your skills as an experienced writer.
A solid reputation in the freelance community: As mentioned above, most businesses aren't going to write SEO-friendly articles for their websites you'll have many opportunities if this is what interests you.
But because these jobs come in so frequently, it's important not only to meet deadlines but also to ensure quality control over all aspects of each article before submitting them back as completed work (e.g., making sure links work correctly once inserted into the text).
You want clients who will give you repeat business over time; keep this in mind when completing any given assignment.
Are you considering a career in freelance email marketing? Explore the intricacies of this field and get valuable insights from our article on freelance email marketing, where we discuss how it can enhance your referral network and sales strategies.
7. B2B Copywriting For Inbound Marketing
Inbound marketing is a type of online marketing that uses content to attract and convert customers. You might be familiar with this style of marketing because it's one of the most widely used by businesses today.
B2B copywriting is similar to B2C (business-to-consumer) copywriting, but there are some key differences. While both types of writing can include things like sales pages, website text, and emails, B2B writing tends to feature more complex messaging for large corporations or businesses that sell complex products or services.
If you're interested in this type of freelance work, you'll need a solid understanding of business jargon and the world of business in general in order to write effective content for your client's websites and other materials.
There are many benefits associated with becoming an expert B2B writer: You'll have an opportunity to work with interesting clients who may have never considered hiring someone like yourself before; Your skills will become more specialized than if you were just doing general freelance work; And there's potential for earning higher pay rates as well.
8. Content Marketing For Social Media Sites And Blogs
Content marketing is another great way to pad your portfolio, and in many cases, it can be ongoing. "If you have a strong voice and an understanding of what your audience wants," says Fesenmaier, "content marketing jobs tend to last longer than other freelance writing gigs."
It's not easy to get these positions though you'll need to show off your expertise with social media sites like Facebook and Twitter as well as blogs before you can expect much work from companies that hire freelancers for this type of job.
Cold emails can be daunting, but they're a valuable tool for freelancers. Learn from real experiences in our post on getting over the fear of cold emails and discover tips to approach them with confidence.
9. Ad Copywriting Jobs (Or PPC)
Ad copywriting jobs are very popular in the freelance writing industry. You can find ad copywriting jobs on Upwork, Fiverr, and other freelance websites. You can also find them on Craigslist and other freelance job boards or even through your network of friends who work in advertising.
Don't be afraid to reach out to companies directly if you have some experience with PPC campaigns, for example, send your resume over and let them know what you can offer them.
10. Video Script Writing
Video scriptwriting is a great way to get exposure. This means that you will be able to write scripts for videos, and people can view your work.
This also means that you will be able to make money from video scriptwriting because the more views on YouTube videos, the more advertisers pay YouTube for ads that play before or during those videos.
Video scriptwriting is also a great way to get more clients and make even more money as well as gain experience in this field of work. You could even learn new skills by working on these kinds of projects!
11. Content Creation For Educational Institutions And Businesses
Another option is content creation for educational institutions and businesses. This can include writing blog posts, press releases, and other promotional material that helps educate customers about a company or its products.
Educational institutions often need writers to create eLearning courses (online lessons) for students to use as part of their education. Having experience in both fields will give you an advantage when applying for this type of freelance writing job.
12. eBook Proofreading Or Editing
Proofreading and editing are two different things. Proofreading is the process of checking a text for errors, while editing is the process of improving the structure, style, and content of a text.
So while proofreading only requires one person to perform all tasks, sometimes editing jobs will require two people: one who does proofing and another who edits. But both require a strong attention to detail and a keen eye for mistakes or improvements within your writing.
Although these jobs sound similar on paper, they require very different skill sets. You can be an editor without being a good writer (think editors at publishing houses), but you can't be a good writer without being aware of what makes good writing (think freelance proofreaders).
13. Technical Whitepapers And Books On Advanced Topics Like Ai And Cybersecurity
Writing white papers and technical books can be a great way to boost your skills and earn some extra income. If you're willing to put in the time, you can get paid for this kind of work.
White papers: A white paper is an informative document that provides readers with actionable information about a product or service. The goal of a white paper is to educate readers about the topic at hand and convince them that your company's product or service is best suited for their needs.
Technical books: In addition to writing books on topics related to your chosen field, you can also write technical books that explain how specific technologies work so that others in your field will understand them better. This can be very helpful if they need help learning how these technologies work but don't have anyone else around who knows enough about them already!
14. Grant Writing
Grant writing is a specialized skill, to be sure. It's also a niche market that is highly competitive and requires a long-term commitment (you can't just write one grant and call it quits). 
But if you love science, research, and writing about discoveries, this might be the job for you. If you have experience writing grants or other types of fundraising materials, then check out these companies:
Charity Navigator 
GuideStar 
15. Article Writing
Writing articles for publication is a great way to build up your freelance portfolio. You can write for a variety of publications, on a variety of topics, and in a variety of formats. Here are some publications that may be looking for freelancers right now:
Entrepreneur Magazine – This magazine pays well and has been around since 1974, meaning it has an established readership. The site also has other opportunities like contests and webinars.
Fast Company – Another long-running publication that offers freelance writing jobs on its website; they pay well and often have interesting opportunities with experts who are leaders in their fields as interviewees or sources.
Huffington Post – An online news source that publishes articles written by bloggers all over the world; this platform is great if you're looking to build up your blog's following as well as get some writing experience under your belt before moving onto bigger things!
Building a strong email list is crucial for successful email marketing campaigns. Dive into our comprehensive guide on building a successful email list to learn strategies that can help you grow your subscribers without breaking the bank.
Final Thoughts
Whether you're seeking a passion project, a way to make some extra money, or a full-time career, there are freelance writing jobs for you. While it may seem like the internet is oversaturated with writers and content creators, this presents a unique opportunity.
Not only are there more opportunities than ever before to tap into new markets and find your niche as a freelance writer, but the skill set required of writers has also shifted: today's successful freelancer is expected not only to be able to write well but also do research quickly and effectively. 
As long as you can work fast on your feet while staying creatively charged up, you've got everything you need to start making money now. 
Before we go any further let me say thank you so much again for taking time out of your day today. I hope this post was helpful in expanding some ideas about how far writing can take us all. I'd love for us all to connect here on Medium or follow me personally over at my website where I have more great stuff coming soon. Ciao until next time guys.
Further Reading
FreshBooks: Where to Find Freelance Writing Jobs Short Description: Explore a comprehensive guide on various platforms and resources for discovering freelance writing opportunities.
LinkedIn: Freelance Writing Jobs You Didn't Know About Short Description: Discover hidden freelance writing gigs that can expand your horizons and diversify your income streams.
Work Pajama: Exploring Different Types of Freelance Writing Careers Short Description: Uncover the diverse landscape of freelance writing careers and find the specialization that suits your skills and interests.
People Also Ask
What Is A Freelance Writing Job?
A freelance writing job is a job where you write for a company, but you're not employed by that company. You might be hired to write articles or blog posts, or to write copy for online ads. You could also be hired to write product reviews, or to create content for social media.
How Do I Find These Jobs?
There are many sites out there that post freelance writing jobs, including [company name]. You can also look on sites like Craigslist and Indeed (or even local newspapers). To land the most lucrative jobs, it's best to network with friends who know other freelancers in your field.
How Do I Get Paid For My Work?
The way you get paid varies from site to site, but generally speaking, some sites will pay you once you submit your work, while others will pay you monthly or quarterly based on how many articles you've submitted over time.
What Are The Best Freelance Writing Jobs?
The best freelance writing jobs are the ones that fulfill your personal goals and align with your passion.
If you want to write about travel and food, start by researching travel and food blogs in your area. If you have a special interest in wildlife conservation, look up conservation websites and see if they need help with their writing.
Remember: it's not just about getting paid it's also about being paid to do something you love!
How Do I Get Started As A Freelancer?
There are many ways to get started as a freelancer, but the first step is always finding clients who need your services. You can find these clients through social media (which has become a great resource for connecting with other writers), or by using sites like Upwork and Fiverr where people post jobs they need done.
You can also work directly with companies that hire contractors regularly these tend to be bigger companies with more formalized processes and higher budgets than smaller businesses or individuals looking for help on a project basis only.
What Is The Usual Turnaround Time For A Freelance Writing Job?
The turnaround time depends on the complexity of the project and how long you need to work on it. For example, if you're writing a press release and it's due in 10 minutes, then the turnaround time would obviously be very short.
However, if you're working on a blog post and need to do more research or get more information from other sources before starting, then it may take longer.
How Do I Apply For Freelance Writing Jobs?
To apply for a freelance writing job, we recommend that you:
Research the companies who are hiring and what kind of content they need to be written.
Write an email to the hiring manager with your résumé and a sample of your writing for them to review. If you don't have any samples yet, this is the perfect time to create some.
Remember: don't just write about yourself you want to make sure they understand why they should hire you specifically!
Follow up with an email or phone call to confirm that they received your application and ask if there's anything else they'd like you to do before submitting it officially (if so).
That's it! Now all that's left is waiting for their response!
How Do I Know Which Kind Of Freelance Writing Jobs Are Right For Me?
If you have an idea about what type of work you want to do, start looking for opportunities in that field. Look at sites like Upwork or Freelancer, or browse through job boards on LinkedIn.
You can also reach out directly to people who have posted their jobs on these sites or boards, and ask them if they're looking for someone with your experience level or expertise in a particular area.
If you don't have any experience yet or if you're just not sure what kind of work would be best suited to your skill set you may want to start off with something simpler that will help build up your portfolio before branching out into more specialized areas.
How Do I Write Well?
Practice, practice, practice. If you can find a job where you're writing regularly, that's a great way to gain experience. But even if you don't have any experience, there are still lots of freelance writing jobs out there that aren't too challenging and pay well. You just have to know where to look!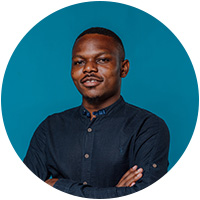 Costantine Edward is a digital marketing expert, freelance writer, and entrepreneur who helps people attain financial freedom. I've been working in marketing since I was 18 years old and have managed to build a successful career doing what I love.