I have a low review rating on Upwork. How can I get more jobs?
You're not alone!
Many freelancers have a low review rating on Upwork and it's usually because they've been rejected for jobs too many times.
It can be very frustrating when you get rejected by clients over and over again.
When you are new to Upwork, you want to get as many clients as you can. But when you see your profile with a low review rating, it is frustrating. This low review rating affects your chances of getting hired.
We have listed some of the significant reasons why you may be getting a low review rating and what you can do to improve it.
Here are the 5 reasons behind my low review rating on Upwork:
Reason 1: You Don't Read The Briefs Properly
Before applying for any job posted by your client, make sure that the job is within your scope and expertise. If you apply for every job, you not only waste time but also damage your profile's credibility.
Reason 2: Not Responding Quickly Enough
If you don't respond quickly enough to clients' initial messages, they can get away with a bad rating and even leave negative feedback. If your potential client doesn't hear back from you within a few hours (or at least one day), they will go to another freelancer who is more responsive than you. Keep in mind that if your potential customer takes more than two days, he will lose access to your profile and may never be able to contact you again.
Reason 3: You Are Not Choosing The Right Clients
If you want to get more orders on Upwork, you should choose the right clients. And when I say "right" clients, I mean those who can give you good feedback and ratings.
How do you know which clients are best for you? Well, there are two things that you need to pay attention to the client's history and job description.
If a client has a history of working with freelancers in his past projects, this is a good sign because he knows what he wants from freelancers.
Another thing to look at is the job description of each project. If the project includes words like "urgent", "quick", "cheap", or "easy", it means that the client doesn't care about quality and he just wants to finish the job as soon as possible and cheaply as possible. This kind of client usually never leaves feedback or rates their freelancers because they don't care.
Reason 4: You Do Not Deliver Your Work On Time
If you have a deadline for a project, then make sure that you complete that project by that time. Even if it is an hour or two late, chances are your client will be unhappy about it.
Reason 5: Poor Communication
Communication is the key to success in any relationship. Be it personal or professional, poor communication always results in failure. Make sure you understand what the client actually wants and convey that message to him clearly and precisely. Always follow up with your clients by sending them emails or messages, so they know that they're working with a professional freelancer.
Reason 6: Delivering Substandard Work
This is probably the most common reason why freelancers get a low review rating on Upwork. The only way to deliver high-quality work is by understanding what the client wants and needs. So, as soon as you get assigned to a job, make it a point to communicate with your client regularly so that they are aware of your progress and if there are any revisions or changes needed. This will ensure that the work you deliver won't need any more edits or revisions.
Reason 7: Not Meeting Deadlines
A freelancer's job is not only to write code but also to meet deadlines and deliver bug-free code before the deadline. If you fail to deliver the work on time, then either the client will hire another developer or cancel his project. In any case, it does not look good for your reputation as a freelancer.
Reason 8: Lack Of Attention To Detail
The major reason freelancers have bad reviews is that they don't pay enough attention to what is required. If you don't understand a task or client's needs, then you should ask questions before starting work. If you need clarification on any terms or jargon, then ask for it. You should always ask questions before starting a project to ensure there is no confusion later on.
Reason 9: Lack Of English Fluency
If you are not well versed in English and cannot communicate properly with the client, it can lead to various misunderstandings and conflicts between you two. And this in turn may result in lower ratings. So, always make sure that your English language fluency is good enough to interact with your clients smoothly.
Reason 10: No Refund Policy
If you want to be successful on UpWork, then having a refund policy is important. If a client is not satisfied with your work and asks for a refund, then the only way to keep him happy is to give your money back. This will help in building trust between you and your clients.
Reason 11: You Ignore Feedback From Clients
A client who gives you negative feedback wants to help you improve your work. So if you ignore their comments or tell them that they are wrong, it can reduce your review score. You should not argue with a client about feedback, and it's always better to apologize for the mistakes that you made. Learn from the criticism so that it helps you grow as a writer in the future.
Final Thoughts
Hopefully, these insights will help make your UpWork experience the best it can be. The bottom line is this: make sure your profile is up to date and complete, clearly convey what you want from your job, and be professional in the way you present yourself. Do that and you'll be on the road to success in no time. Good luck!
Poor Upwork Reviews – FAQ
Q: How do I get my first job?
A: The best way to get started is to lower your rates. Freelancers who charge less than $20 an hour attract clients more quickly. You'll want to build up a portfolio of work and getting a few reviews under your belt will help you get more jobs down the road.
If you don't have any experience, you can also create a portfolio of mock-ups to show potential clients what you're capable of. This may take some time, but it's worth the effort.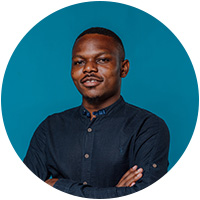 Costantine Edward is a digital marketing expert, freelance writer, and entrepreneur who helps people attain financial freedom. I've been working in marketing since I was 18 years old and have managed to build a successful career doing what I love.