Well, a lot can be said about Upwork but the fact is! The nature of work is changing pretty rapidly. Thanks to the internet, the rise of remote work and gigs economy where companies keep their workers as independent contractors. This is a time when on-demand skills experts find their way to make money conveniently.
It's not easy to start a new freelancer career! I know it because I was there before. But you also have your own advantages to do your first job like it is worth 10x the value, then things will get much easier after you have several five-star feedback on your profile.
But why do you need consistency? This is because Upwork makes money as many people join Upwork and stay on the platform while earning money steadily. Don't get frustrated, I will show you how shortly.
The Success Story Of Upwork History
The creation of Upwork is a result of the merger between Elance (founded in 1999) and oDesk (founded in 2003) that was announced in 2015, and the platform was developed by Srini Anumolu and Beerud Sheth.
At that time of the merger, oDesk had over a million businesses and five million freelancers registered on its platform and they helped to contribute more than $1 billion in a volume of transactions. Its market capitalization had grown to a multibillion-dollar enterprise when it went public on the Nasdaq in 2018, raising $187 million.
The objective was to establish an indefinite market leader and so erode freelance.com's market share. Also, Upwork launched a mobile app, a website, new search engines, and a live chat service from the beginning to maximize its impact. Stephane Kasriel (CEO) announced the change (and remained so until December 2019, when he was replaced by Hayden Brown) and the company continued to develop.
Upwork is currently based in Santa Clara and San Francisco, California with over twelve million registered freelancers, five million registered clients and more than three million jobs were posted. And it is worth 373.6 million USD in revenue and with more than 540 employees by 2020 and the future is promising.
How Does Upwork Make Money?
Upwork enables active users to offer employment opportunities online and connect with individuals and businesses in need of such services. Freelancers offer various services, including software development, graphic design, blog/website content generation, administration, social media marketing, and even virtual personal help in exchange for driven demand.
In fact, Upwork makes money through two income streams; namely service charges or fees and premium subscriptions. For more details and quick understanding let's have a look at both of them.
1. The Service Fees
As the operator of the marketplace! Upwork charges a percentage fee for every successful transaction it facilitates within a platform. These are fees paid by freelancers as a percentage of the total amount that freelancers charge clients for services accessed through our platform. More precisely, contractors or freelancers are charged 20% for $500 and below, 10% for $9,500, or 5% for any amount over $10,000 they bill to each client through the platform.
To keep supply high (i.e. clients and amounts of jobs posted), joining the platform and posting a job is free of charge. This ensures that the marketplace is liquid, which is the efficiency with which a platform matches buyers and sellers, remains high.  As per their last earnings report, over 90 percent of the company's revenue can be attributed to the fees it generates in the marketplace. These revenue numbers are in line with some of the company's competitors, including the likes of Fiverr or Freelancer.com.
2. The Client Membership Subscription Fees
The client memberships are subscription plans tailored to the businesses that post jobs on the platform. Upwork claims that these plans allow businesses to hire better candidates at a faster rate.
Next to the Basic plan, which is free of charge and offers various features such as verified freelancer work histories or built-in collaboration tools, clients can opt into two premium subscriptions: Upwork Plus and Upwork Business.
The Plus plan comes in at $49.99 per month while the Business subscription costs a total of $849 every month. The features of the Premium plan include things such as:
Account managers that help with the hiring process
Project tracking and collaboration tools
Consolidated billing
Advanced reporting features
Is Upwork Profit Making Company?
The Upwork Revenue grew significantly in 2020 compared to previous years. But the company was not profitable because of heavy spending on research, technological development, sales, and marketing investment. 
The Upwork is portrayed to be financially strong but expensive. The Upwork revenue increased from $164.45 million in 2016 to $373.63 million in 2020 which makes the company's future forecast promising, and possibly one of the best-trusted freelance platforms.
The Key Takeaways From Upwork Business Model
Upwork is a freelance marketplace and has also been known as Odesk and Elance before its full incorporation which resulted in the firm's initial public offering (IPO) in 2018. And Upwork so far is doing better compared to other platforms. Unfortunately, as we have seen! The company generates the majority of revenue from both freelancers and clients each with a described fee (Service and subscription fees)
Furthermore, since Upwork is also responsible for handling payments, a payment processing and administration fee of 2.75 percent is applied for every transaction and it counts for total revenue.
Also, Upwork's other revenue stream is called managed services whereby Upwork is responsible for providing services and engaging freelancers directly or as employees of third-party staffing providers to perform services on behalf and eventually earns a commission.
Today, the company serves millions of businesses and freelancers through its platform headquartered in Chicago, San Francisco, and Santa Clara where freelancers have built businesses worth millions of dollars on the site, demonstrating the potential impact of marketplaces when scaled correctly.
The Final Touch! 
Upwork has proven to be the world's freelancing marketplace and it has recorded various revenue sources; not limited to service and membership subscription fees. For some time, the knock-on Upwork has been its lack of profitability despite its growing revenue. But there is a good strategic reason for that situation; the company is choosing to invest for growth and market share rather than provide profits to shareholders. Did you find this article helpful? Let's connect on the comment.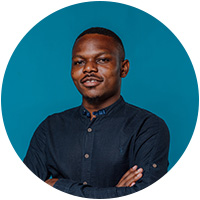 Costantine Edward is a digital marketing expert, freelance writer, and entrepreneur who helps people attain financial freedom. I've been working in marketing since I was 18 years old and have managed to build a successful career doing what I love.