You're a freelance designer, and you have a great idea for a logo or website. You need to make sure that your ideas are implemented properly by someone who knows what they're doing. If you don't have the time or money to hire people who understand design, then this article is for you.
In this guide, we will look at several digital tools that can help you create and edit designs online without having to hire anyone else. These tools are easy-to-use, affordable, and provide plenty of options for even the most experienced designer.
Takeaways
1. Explore affordable digital tools that cater to freelance designers' needs.
2. These tools can enhance design, project management, collaboration, and more.
3. Budget-friendly options allow freelancers to access valuable resources.
4. Improve efficiency and quality of work by incorporating these tools.
5. Invest in a mix of tools that align with your specific design requirements.
6. Affordable tools can contribute to a more professional and polished workflow.
7. Research and select tools that align with your design niche and preferences.
8. Leverage technology to streamline tasks and deliver outstanding results.
9. Prioritize tools that offer a balance between functionality and cost-effectiveness.
10. Embrace digital solutions to stay competitive in the freelance design landscape.
1. Placeit
Placeit is an online tool that allows you to showcase products in real-life settings. Simply upload your image or video and Placeit will automatically generate a realistic mockup of the product, which you can then use to showcase it on your website, social media channels, and more!
The options are endless. You can also add text, change colors, and rotate the object to get exactly what you want. There's even an option for adding a background behind your template — perfect for adding depth or getting rid of shadows!
2. Zeplin
Zeplin is a tool that makes it easy to create design specs. This allows you and your client to have a clear understanding of what the final product will look like, and it helps prevent any issues or miscommunications along the way.
It's used by over 6 million developers, designers, and project managers who work with Sketch (a popular design software), Microsoft Office, Google Docs, and more. You can also use Zeplin if your team uses Photoshop or Axure for wireframing as well as Invision for prototyping.
When you're ready to bring a freelance designer on board but have no idea where to start, our guide on hiring a freelance designer can help you navigate the process effectively.
3. Craft
Craft is an online, collaborative design and development environment that allows you to work on projects with your team in real-time. It's similar to tools like InVision and Zeplin in that it can be used for creating mockups and generating specs, but the interface is more customizable than either of those.
The best way to learn about a Craft is by jumping right into it! Try out a few tutorials on their website and take advantage of the free trial (you can even use this link if you want). The pricing model is based on how many users are on your project it starts at $49 per month for two people using the app together, which includes all features except sharing prototypes outside of Craft. 
You can purchase up to 10 seats at once (for $499) or pay extra for each additional seat after that point ($29 per month).
If you're looking for something simpler and cheaper than the Adobe XD+Pixelmator+Balsamiq combination above (which costs over $300 per year), then try out Marvel App instead; it has everything you'd need while being much cheaper at only $10/month!
4. Iconscout
Iconscout is an online platform for royalty-free icons. It has over 1 million icons in various styles and categories, and you can search for them by keyword or browse the different collections. When you find one you like, download it up to 100 free icons per day. 
If you have more than 100 downloads per month, they are $0.25 each; if not, they're $1 each (or $0.99 if your download package includes less than 1000).
There are also several ways to create your own custom icon sets:
Upload one or more images of your own design and use those as the basis for a new icon set.
Take screenshots of multiple websites that all have similar logos or branding elements then upload those screenshots as well as the images themselves so that Iconscout can match them up automatically!
Starting your journey as a freelance graphic designer without unnecessary risks is possible. Discover how you can become a freelance graphic designer without taking on any risk with our comprehensive guide.
5. Canva
Canva offers a variety of templates and design elements that you can use to create beautiful designs. You can also create your own designs from scratch. There are a variety of tools to help you, including photo editing, fonts, and stylish text effects. 
You can even add images from Google or your computer's camera roll.
The Canva app is available for both iPhone/iPad and Android devices, so it's easy to access on the go!
Canva also has an online editor if you prefer working in a browser rather than an app (or just having an internet connection). They have tutorials available if you're new to design programs like Photoshop or Illustrator if this is your first time using Canva specifically!
There are several benefits to choosing Canva as one of the digital tools for freelancers:
It's free!
It allows users with no experience designing graphics professionally to make them look professional themselves by adding their own flair instead of trying hard enough until something looks good enough. 
Not realizing how much better they could do in terms of quality control over what they were making before attempting anything else again until they've learned more about what works best when applied properly against different materials at different angles under different lighting conditions such as direct sunlight or artificial lighting indoors versus outdoors at night during dusk/dawn times when there hasn't been any sunlight coming through windows yet today. 
Because there wasn't any yesterday either so maybe tomorrow morning might be too late now since we missed out last night due to too many distractions keeping us up late into early hours before awakening early enough only barely able to get jolted awake around sunrise which happens between 7 am – 8 am depending upon location within area code
6. Unsplash, Pexels And Pixabay
Unsplash, Pexels, and Pixabay are great resources for designers.
They're free! You can use them for inspiration, color palettes, and brand logos.
You can find icons there too. Use the search function to look for specific objects like animals or food items if you have a client who wants something in particular (e.g., an owl that's sitting on a stack of books).
There are also plenty of fonts available at these sites if you need one quickly!
Illustrations: Check out Unsplash or Pexels for images that look hand-drawn or have been created digitally with watercolor brushes to give them even more personality than usual stock photos tend to have on their own; 
Pixabay has lots of vector artwork as well as images are taken from real-life situations so they'll still be authentic even though they were digitally modified after taking them originally. 
Both sites also offer free tutorials on how best ways to create simple animations using only code snippets found online vs having someone else do it professionally which saves money but still looks great when finished."
Ensuring success with your freelance graphic design clients is a top priority. Dive into our guide on freelance graphic design client success for valuable insights and strategies to build strong client relationships.
7. Grammarly
Grammarly is a grammar checker and proofreading tool. It can be used on the web or with a desktop app and is helpful for finding and correcting writing mistakes. As well, it can help you with word choice and style if you write a lot. The features of Grammarly include:
Spell checker: This checks spelling in your text, including compound words that may be spelled incorrectly (e.g., "all day long" vs "all day long").
Grammar checker: This checks for grammar errors as you type. It does not automatically correct them for you; it just highlights them so that they're easy to see and fix yourself if needed.* Vocabulary enhancement: 
This allows users to find alternate words that are similar in meaning but less likely to cause confusion when used (e.g., "inform" vs "information.")* Contextual spelling suggestion: 
This suggests possible spellings based on what's nearby in your document rather than their first choice being the most common one globally
8. Lucidchart
Lucidchart is a diagramming tool that helps you create wireframes and mockups, visualizing complex ideas in an easy-to-understand way. It's also useful for creating project plans and process flows.
Lucidchart works in your browser, so you have access to it on any device from your laptop or desktop computer to your smartphone or tablet, and can save projects as PDFs or PNG images. 
Because it's cloud-based, there are no extra downloads or software installs; all you need is the Lucidchart website, which features a clean user interface with no annoying pop-up ads.
If you're looking for something more advanced than pen and paper but don't have much money to spend on design software, Lucidchart may be just what you've been looking for: it's free for students!
9. Dribbble And Behance
Dribbble and Behance are online community platforms for designers. Dribbble is a place for creatives to share their work and get feedback from peers. You can browse through thousands of beautiful designs, or submit your own. On the other hand, Behance is an online portfolio site where creatives can post their projects and connect with other professionals. 
Both Dribbble and Behance have been around for over a decade, but they're still going strong in 2019!
As you might expect given the name, Dribbble was originally designed as a platform for designers to share their latest creations (much like Instagram). 
However, it has since expanded into a much larger network that now features all sorts of creative professionals like graphic artists, illustrators, web designers/developers, audio producers even photographers!
Enhance your freelance design skills by understanding the market better. Learn how to conduct market research for free and gain insights that can shape your design projects effectively.
10. Google Drive And Dropbox
If you're new to the Google Drive and Dropbox comparison, here are a few key differences between these two platforms:
Google Drive is more suitable for individual employees. It's particularly great if you work alone or with a small team because the price of each plan scales with how much storage space you need. 
Conversely, Dropbox offers only one base tier of storage and at that rate, it can be hard to justify even if your team is small (though we'll get into this in a bit). If you don't need unlimited space and want something more affordable than cloud storage services such as Nextcloud or iDrive offer, Amazon Cloud Drive may be a better fit than either Google or Dropbox.
On the other hand, Dropbox is great for teams whose workflows involve multiple collaborators working on different documents at once. Its collaboration features allow users to see who else has accessed their files and chat privately about them from within their account dashboard. 
This makes it easier for freelancers who collaborate frequently with clients or coworkers over email threads rather than phone calls or video calls which aren't always convenient when working remotely!
These 10 tools are must-haves for freelance designers.
You need more than just Sketch. The fastest way to get up and running with a freelance design business is to use a tool like Sketch, but you'll quickly find that it doesn't have all the bells and whistles you need. 
As your business grows, you'll want to connect with other designers, collaborate with clients, and share your work with them. You also need access to good graphics from time to time whether it's for an Instagram post or an article cover image so having easy access to a library of quality assets is crucial as well.
Crafting a simple yet effective illustrated logo can be accomplished in just a couple of hours. Follow our step-by-step tutorial on creating a simple illustrated logo to enhance your logo design skills.
Conclusion
The takeaway here is that there are plenty of free and/or cheap digital tools out there to help you stay organized, be more productive, and focus on the creative aspects of your work. You don't have to spend money on software just because it's expensive you can find some great alternatives that give you almost all the same functionality for a fraction of the cost.
Here are some final tips:
Keep track of your invoices in an online repository like Trello or Asana so you can easily see what's been paid, who hasn't paid yet, and when invoices expire with clients who haven't paid in full.
Use Google Sheets as an alternative to Excel if you're working from multiple computers without Office (and even if you do have Office). It's much lighter weight than Excel and works pretty well for most basic financial tracking purposes.
Further Reading
Here are some additional resources for you to explore:
10 Free Marketing Tools to Boost Your Strategy: Discover a list of free marketing tools that can help elevate your marketing strategy without breaking the bank.
The Best Freelancer Tools for Productivity and Success: Explore a collection of essential tools curated for freelancers to enhance productivity and achieve success in their work.
34 Tools Every Freelance Graphic Designer Should Have: Dive into a comprehensive list of tools that freelance graphic designers can leverage to streamline their workflow and create stunning designs.
FAQs
Got questions? We've got answers!
How can I effectively use marketing tools to improve my strategy?
Using free marketing tools can significantly enhance your strategy by providing insights, automation, and data analysis. They help you understand your audience better, streamline processes, and make informed decisions to achieve better results.
What are some freelancer tools that can boost my productivity?
Freelancer tools like project management software, time-tracking apps, and collaboration platforms can enhance your productivity. These tools help you manage tasks efficiently, stay organized, and communicate effectively with clients and teams.
Why should freelance graphic designers invest in a variety of tools?
Investing in a range of tools is essential for freelance graphic designers to excel in their work. Different tools cater to different aspects of design, from creating visuals to managing projects. A diverse toolkit ensures you have everything you need to deliver high-quality design projects.
How can the right tools improve my freelance graphic design business?
The right tools can improve your freelance graphic design business by enhancing your design capabilities, streamlining project management, and helping you meet client expectations more effectively. They can also save you time and increase your overall efficiency.
Are there any essential tools that every freelance graphic designer needs?
Absolutely! Essential tools for freelance graphic designers include design software, project management tools, communication platforms, and tools for creating mockups and prototypes. These tools are fundamental for delivering top-notch design work and maintaining a professional workflow.
What Is The Most Popular Tool?
Adobe Illustrator is one of the most widely used design tools in the world. It's available for both Mac and Windows operating systems, so you can use it on any computer. It's also an expensive piece of software with an annual cost of $20/month or $50/month depending on what your needs are.
What About The Other Options?
Sketch and Inkscape are great alternatives to Photoshop if you don't need all of its features or if you're looking for something less expensive (although still not free). 
They give you access to lots of vector tools and an easy interface that will help speed up your workflow. If you're looking for something more affordable than Adobe, we recommend giving these a try first!
How Do I Know What To Charge?
Charging for your work is hard, and no two freelancers are going to use the same model. You might decide to charge an hourly rate, or you might put a price on each project based on its scope and timeline. 
The goal isn't so much to figure out what's fair (which is subjective) as it is to make sure that you're not undercharging yourself while also ensuring that clients don't feel pressured into paying more than they can afford.
To determine how much time each part of your project will take, look at similar projects in your portfolio and compare them with this one. If this isn't quite the same thing but still similar, think about how long it took for those projects was the client happy? 
Did they provide specific feedback on what went well or could've been done better? Were there any stumbling blocks along the way?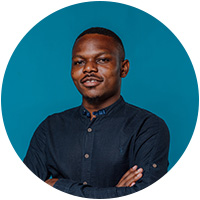 Costantine Edward is a digital marketing expert, freelance writer, and entrepreneur who helps people attain financial freedom. I've been working in marketing since I was 18 years old and have managed to build a successful career doing what I love.