If you love writing and want to be part of a team that helps shape the world around us, a magazine writing career might be right for you. The variety of jobs available within this industry is amazing: 
You can write about any topic and help tell stories that matter to millions of people across the country and even around the world. 
Plus, there's no limit to how far your imagination can take you when it comes to where your work takes place or who it reaches. Here are 35 different types of magazine writers so that you can decide how best fit into our profession!
Takeaways
1. Explore Diverse Opportunities: Magazine writing offers various career paths, from travel writing to feature articles, giving you the chance to immerse yourself in different subjects.
2. Embrace Freelance Flexibility: Freelancing as a magazine writer allows you to enjoy a flexible schedule and work from anywhere, providing freedom and autonomy in your career.
3. Build a Strong Portfolio: Cultivate a portfolio showcasing your best work and diverse writing styles to impress potential employers and clients.
4. Network and Connect: Networking with editors, fellow writers, and industry professionals can lead to exciting collaborations and opportunities for growth.
5. Stay Curious and Inquisitive: Cultivate a curious mind to continuously learn about new topics and stay updated on industry trends, making you a valuable asset in the ever-evolving magazine landscape.
Magazine Writer
The magazine writer is the first and most critical step on your way to becoming a full-time, professional writer. It's the job that gets you in the door at a publication and gives you access to editors, writers, and media contacts who can help you land other writing gigs. 
It's also what keeps your name in front of hiring managers so they know who to contact when they want someone with your skill set.
As long as you have a passion for writing, it doesn't matter whether or not you're writing about travel or technology, or food many types of magazines are looking for strong feature stories written by established experts or up-and-coming writers alike. 
The best way to get started is by pitching ideas around topics that interest both yourself and others in your target audience (or readership).
Writing for travel magazines opens doors to thrilling experiences and endless adventures. Discover the ins and outs of becoming a travel writer in our comprehensive guide on Magazine Writing for a Career in Travel Writing.
Columnist
Whether you're an expert in a particular field or just love to write, being a columnist can be one of the most rewarding careers in magazine writing. But before you start dreaming about being the next Ann Landers or Dear Abby, let's break down what it means to be a columnist.
A columnist is usually (but not always) an expert in a particular field. For example, many travel writers specialize in destinations around the world; food-trend experts write about regional cuisine and surprise ingredients.
Sex columnists who advise on everything from how to get over your ex to the best positions for anal sex; political pundits who offer their opinions on current events and policy changes; personal finance gurus offering tips on managing money as well as investment strategies the list goes on!
Columnists also often have strong opinions about what's going on around them and that translates into strong columns! A good columnist can help readers understand social issues that affect their lives every day and give them guidance on how they should handle these situations (whether they agree with the columnist or not).
News Reporter
This is a career that requires a lot of experience and practice. You need to know the ins and outs of reporting and writing, as well as how to be spontaneous when you're on the air. 
If you're interested in this path, start by getting some hands-on training from your local newspaper or radio station. You could also enroll in an online course like how to write news stories for beginners (and save yourself a lot of time).
You must be knowledgeable about current events, especially those that might impact your community or region. There's nothing worse than interviewing someone who doesn't know anything about what they're talking about!
Are you ready to dive into the world of magazine writing? Our detailed A Guide to Getting a Job in the Magazine Writing Business will equip you with essential insights and strategies to kickstart your writing career.
Feature Writer
As a feature writer, you write longer-form pieces that are more in-depth than news articles. Features can be written to entertain and inspire readers; inform and persuade them, or just inform with no persuasion (though the latter is rare). 
Features can also be found on websites, in magazines or newspapers, and even in books. As a result of their lengthier format and often more creative approach (think "longer" features), they tend to require more time and effort than news articles do.
Staff Writer
Staff writers are the first people to read the news. They write it, too and they do so in a variety of formats, from feature articles and op-eds to reviews and obituaries. Their job is to be as smart and insightful as possible about whatever topic they're covering.
Staff writers are often expected to pitch ideas for stories, but there are other ways that you can get your foot in the door if you don't have any experience with this. If you're interested in becoming a staff writer at a magazine or newspaper, one option is sending pitches directly to editors at publications that interest you (like those listed above).
If writing isn't really your thing but you still want an editorial job behind the scenes in magazines, there are also opportunities available for research assistants who conduct interviews with subjects or sources for articles written by more seasoned journalists.
Freelance Writer
Freelance writing is a great way to make money if you can land high-paying clients. It's also a great way to get your foot in the door with publications as a regular contributor, which could lead to more permanent employment. And finally, it's an excellent way to build up your portfolio and gain experience as a writer even if you don't plan on becoming a full-time columnist or editor!
You might be wondering how much money freelance writers make each year. There's no set rate for this kind of work; it depends on who hires them and what they're hired for (as well as whether or not they have experience). However, most people who have done this kind of work report earning around $20-$25 per hour on average.
Turn your passion for writing into a fulfilling career! We've compiled the top advice and 10 Tips on How to Build a Career as a Magazine Writer to help you flourish as a sought-after magazine writer.
Investigative Reporter
Investigative journalism is the practice of investigating and reporting on stories in the public interest. The term can be applied to any work, whether in print, broadcast, or online media formats.
Investigative reporters may write for newspapers or magazines; they often work for news organizations such as The New York Times. 
Investigative reporters are often recognized for their work by being awarded prizes from organizations like the Pulitzer Prize Foundation, which celebrates excellence in journalism with an annual award ceremony hosted by Columbia University's Graduate School of Journalism.
Journalist
Journalism is a career path that can lead to many different types of jobs, from news reporting to public relations and even marketing. While this might be good for you if you're looking for a wide range of opportunities and experiences, it might not be the best option if you want to work in one particular industry or job function.
If your passion lies in writing or research, journalism could be an excellent choice because it will teach you how to write well while also giving you experience researching topics related to your field of interest. You will have ample opportunities to hone your interviewing skills as well.
Reviewer
Reviewers are also often called upon to provide opinions on books, movies, restaurants, and other products. They may be asked to write reviews for magazines, newspapers, and other publications. Reviewers can also write their reviews for online publications or blogs.
Blogger
Blogger. A blogger is a writer who publishes articles online. Blogs are short-lived, with most lasting an average of three weeks (though some are more persistent).
They provide valuable insight into what people are thinking, how they feel about things, and what topics they want to learn more about.
Many bloggers have developed large followings through their blogs over the years and now use their platforms as a way to make money by selling products or services related to the topic of their blog.
Copywriter
A copywriter is someone who writes text for print or online media. Copywriters write ads, brochures, catalogs, and other marketing materials for a variety of clients. They don't do any editing work; instead, their main responsibility is to communicate the goals of the client in an engaging way that resonates with their audience.
A copywriter's job isn't always that simple: they need to be creative while still sticking to a brand's guidelines and objectives and they have to make sure their writing conveys all the right information! As you can imagine, this can be challenging at times (especially when you're working with tight deadlines).
If this sounds like something you'd like to do as a career path, some things will help set you apart from other candidates applying for similar jobs:
Submitting your work to magazines is a pivotal step in your writing journey. Learn from experienced writers and their experiences in What I Have Learned from Writing for Magazine Submissions, and take your writing to new heights.
Marketing And Advertising Copywriter
A marketing and advertising copywriter writes text for advertisements, promotional materials, and marketing collateral. They're responsible for crafting the words that persuade people to purchase products or services.
If you want to become a marketing and advertising copywriter, you must be able to write copy that sells and it's not just about how eye-catching your advertisements are. Your job is also about writing clear, concise content that keeps readers engaged. 
You must be able to write persuasive language that makes people want what you're selling (or at least consider buying it). And lastly, you need to make sure your work is grammatically correct so customers don't feel misled by misspelled words or incorrect facts in the ads they see online or on TV commercials!
Technical Writer/Web Content Creator
If you're a tech-savvy individual who likes to write and explain complex topics, technical writing might be the right career path for you. Technical writers are responsible for creating documentation that explains how to use a product or system. 
They may also be required to take part in usability testing, which is when individuals try out a product and give feedback on their experience.
Technical writers can work at companies or as freelancers, depending on how they want their career path to look. If working independently sounds like more fun than having stable hours every week (and it's not as if freelancers don't need structure), then this would be an excellent job choice for you!
As with any other type of writing career path that involves explaining things to others for them to get a better understanding about something or teach them how something works whether it's technology-related or not you will need some education background (or some other relevant experience) if you want people to trust your words enough so that they'll listen up!
Press Release Writer For Nonprofits, Businesses, And Other Organizations
Press releases are used to inform the public about a company, product, or service. They can be distributed via email or through an online press release distribution system such as PRWeb.com. Press releases provide information about a company's new hire or promotion, a new product or service launch, and more.
Press releases are a great way for individuals who are interested in contributing to magazines as well as creating their writing portfolios to gain experience writing professionally.
Embrace the freelance lifestyle and thrive as a magazine writer! Our insightful guide, How to Become a Magazine Writer and Get Freelance Jobs, reveals the secrets to achieving success in the competitive world of magazine writing.
Conclusion
We hope that this article has helped you to determine which magazine writing career path is best for you. If you do decide to pursue a career in journalism, we would love to help! 
Our company offers free training, job listings, and other resources for people looking to break into the field of writing. We also offer discounts on services such as résumé-writing and interview prep!
Further Reading
Indeed: How to Become a Magazine Writer Explore Indeed's comprehensive guide on the steps to embark on a successful career as a magazine writer.
Prospects: Creative Writing Career Options Discover various career paths available for creative writing graduates and get insights into potential opportunities.
ZipRecruiter: Magazine Writing Career Guide ZipRecruiter provides valuable information on what magazine writing entails and how to kickstart your journey in this field.
FAQs
How to get started as a magazine writer?
Getting started as a magazine writer involves honing your writing skills, building a portfolio, and seeking internships or freelance opportunities to gain experience.
What are the essential qualities of a successful magazine writer?
Successful magazine writers possess strong storytelling abilities, creativity, adaptability, and the skill to cater their writing style to different audiences.
Is a degree in creative writing necessary to become a magazine writer?
While a degree in creative writing can be beneficial, it is not always a strict requirement. Many successful magazine writers have diverse educational backgrounds.
How can I stand out in the competitive world of magazine writing?
To stand out, focus on creating unique and compelling content, networking with industry professionals, and staying updated with current trends and topics.
What are the typical challenges faced by magazine writers?
Magazine writers may encounter challenges like tight deadlines, rejection of pitches, and balancing creativity with meeting editorial guidelines. Developing resilience is essential.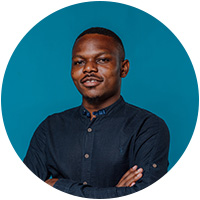 Costantine Edward is a digital marketing expert, freelance writer, and entrepreneur who helps people attain financial freedom. I've been working in marketing since I was 18 years old and have managed to build a successful career doing what I love.