When money is tight, the thought of paying for marketing to help your business succeed seems daunting and sometimes hopeless. 
Despite this fact, there are actually dozens of ways to market a new business without spending a penny. Here are ten ideas that can help you get started on attracting new customers and clients without spending a dime:
Takeaways
1. Utilize social media platforms for organic promotion.
2. Leverage content marketing to engage your target audience.
3. Collaborate with influencers to expand your reach.
4. Optimize your website for search engine visibility.
5. Utilize email marketing to nurture customer relationships.
6. Participate in online communities relevant to your niche.
7. Offer valuable resources or guides to attract attention.
8. Engage with your audience through interactive content.
9. Tap into user-generated content for authentic promotion.
10. Create partnerships to cross-promote with other businesses.
Tell Your Personal Story
This is the most effective way to tell people who you are and why they should choose you over all the other options out there. 
It's also important to make sure that you're telling a consistent story throughout all of your marketing materials, whether it be on social media or in print advertisements. 
If someone sees your ad for a product, but then comes across one of your tweets about how much you love dogs and just.
So happens to be looking for a place to adopt one they may think something is off with their mental picture of who you are as a person and what type of business owner or brand manager would share such information publicly (hint: not many).
We'll talk more about this later when we discuss consistency in social media profiles and email signatures, but every time someone interacts with any piece of content produced by your company, they should have an accurate idea about who owns it!
Crafting an exceptional push notification requires a blend of creativity, content, and timing. Discover the essential components in our article on The 13 Ingredients of Every Amazing Push Notification and master the art of engaging your audience effectively.
Use A Free Website
You can use a free website to promote your business. Many websites offer free websites and hosting, domain names, and email addresses. You don't need to worry about the price when you use these tools as they are all free of charge!
The best part is that you get access to marketing tools such as digital marketing strategies, analytics, security, and support services at no extra or hidden cost.
Free websites also provide templates that allow you to create beautiful designs for your site without having any prior knowledge of coding or design skills. This means that anyone can make their website using these tools even if they don't know anything about web design!
Create A Free Company Logo
You can create a free company logo. A logo is a visual representation of your business, and it's one of the most important marketing tools you have. Having a professional-looking logo to use in your marketing materials can be an effective way to get your name out there. 
There are many free logo design services available online, such as Fiverr and Designhill. You might also want to consider using a free logo generator tool like Visme or Canva (these require no design experience whatsoever). 
When designing your company's logos, it's best if they're memorable and simple; this will make them easy for others to remember when they see them on social media or elsewhere in their daily lives!
Building a community around your brand involves leveraging the power of video marketing. Learn how you can foster connections and engagement through visual content by checking out Why Video Marketing Is an Effective Way to Build a Community.
Build A Free Email Opt-In List
To build your free email opt-in list, the first thing you need to do is find an email marketing service that will allow you to send out emails for free. A good option for this is MailChimp, which also offers a free template that makes it easy for anyone to create professional emails.
After signing up and adding your information, all of the fields on their form are optional except one: "What would you like us to say?" 
Here's where we come in! You can use our blog post as inspiration for what they should write, then tell them how much time they have left before they miss out on their chance at something great (like all of our brilliant content!).
Use Online Classified Ads
Posting ads on classified sites is another way to get free marketing for your business. The best part about this is that you can use the site itself as an additional channel to drive traffic back to your website, generate leads, and get feedback from customers.
Using a free classifieds site is also an easy way to quickly build up a list of potential customers who have expressed interest in what you're selling. You can then email them later with special offers or discounts on future purchases.
And finally, if someone writes a testimonial about how much they love your product or service, it's another great piece of content that can be shared across social media platforms and used as part of your sales funnel strategy
Network And Build Relationships With Other
When it comes to marketing your business, networking is important. It's not just about getting people to buy your products and services; it's about building relationships. 
You'll need to be willing to share information and be helpful, professional, and authentic. A great way to start building these relationships is by attending events where you can meet other business owners in person.
When attending networking events, pay attention! Be on time if you can (but never early), and look professional with a nice outfit that fits well (even if it means buying something new).
Shake hands with everyone who introduces themselves and make sure they have time for you at some point during the event so that they remember who you are when it comes time for them to refer business your way later on down the road!
Understanding the effectiveness of your marketing efforts is crucial. Dive into our guide on How to Use Google Analytics in a B2C Marketing Capacity to uncover insights, track performance, and optimize your strategies for better results.
Ask People For Testimonials
One of the best ways to get free marketing for your business is to ask people for testimonials. People love sharing their positive experiences, which makes testimonials a great form of advertising. Here are some ways you can get them:
Ask customers. When someone has a great experience with you or your product or service, invite them to write a review about it on Yelp or Google Plus and share it on social media platforms like Facebook and Twitter. 
You can also offer incentives for customers who leave reviews on these sites (like discounts or gift cards) to spur action from them.
Ask industry leaders. If someone has done business with you and had nothing but good things to say about their experience working with you.
Ask if they would be willing to write an article about this interaction that highlights what made it so special for them and then post this article on social media channels like LinkedIn and Facebook! 
This will give potential customers insight into what kinds of services/products are available at your company and why people should choose yours over others.
Volunteer To Give Something Away At A Community Event
Volunteering to give something away at a community event is another great way to get your name out there. You can offer products or services that you already have, or if you'd rather, make something special just for the occasion. 
Your goal is to give something away in exchange for some exposure.
People are more likely to buy from someone they know and trust and you can use this fact of human nature to your advantage by donating your time and talent before asking for anything in return. 
If you want more customers who will remember your business when it comes time for them to buy again.
Volunteering at events provides an opportunity for personal interaction with potential customers in the form of free samples or other ways of getting noticed (such as wearing branded clothing).
It's important not only that the people see what it is that makes up your product but also how much work goes into making it happen!
Take Advantage Of Social Media
Social media is a great way to connect with customers, and it can also be an asset for free marketing.
Use social media to reach a wider audience. By having your social media accounts and engaging with others on these sites, you can spread awareness about your business easily and quickly. 
Use hashtags when posting to make it easier for people who are interested in the same things as you are (for example #homeimprovement) to find your content.
Build a community around your brand by interacting with customers on social media platforms such as Facebook groups or LinkedIn groups related to their interests, where they may be more likely to engage with you because they already know who you are!
Elevating your marketing game requires innovation and creativity. Explore our tips in 15 Creative Marketing Tips to Boost Sales and Generate Leads and discover fresh ways to captivate your audience, increase conversions, and drive growth.
Start A Blog Around Your Business Topic And Use It To Attract Customers
A blog is one of the best tools you can use to get free marketing for your business. Blogging is a fantastic way to build a community around your business, establish credibility as an expert, generate leads, and build up your online presence.
Start by researching some of the top blogs in your industry. Once you've determined who they are and what they cover, figure out how often they post content on their site (do they post every day? once a week?). 
Then take that information back to the drawing board and plan out how many posts per month or week you want to publish on your blog or website. You will probably have to experiment with this schedule until it works for you – don't be afraid of changing it up if needed!
Spend Time Listening To What Your Target Market Is Saying
Listening to your target market is the most important thing you can do to help your business grow. If you want to know what they want, or how they feel about a certain topic or issue, then listen to them.
A lot of people will tell you that listening is easy and simple, but it's not. It takes time and effort! However, if this is something that matters enough for your business then it's worth doing the hard work of learning more about who they are and what they care about.
Send Out Announcements When You Introduce New Products
The next step is to send out email announcements. You can do this by creating a dedicated email account and sending an email blast to all your contacts, or by using a service like Constant Contact or AWeber. 
Services like these allow you to create an announcement in their software, then upload your contact list so that they'll automatically send it out on your behalf usually for free!
Other ways include posting on social media sites such as Facebook and Twitter, posting on blogs (your blog or someone else's), and adding updates to the footer of your website itself which should be done as part of any redesign anyway!
Don't forget about sending postcards! It doesn't matter if it's handwritten with colorful markers; just make sure each postcard has some kind of call-to-action saying "visit our website" or something similar.
Speak At Trade Shows And Conventions In Your Industry Niche
Speaking at trade shows and conventions in your industry niche can be a great way to gain exposure for your business. If you're not sure if speaking is the right fit for you, here are some reasons why it's worth considering:
You get to meet potential customers face-to-face. It's much easier for people to remember faces than company names. 
If someone sees you speak at a convention or tradeshow, they'll probably remember who you are and will want to learn more about your business when they see an opportunity (like seeing one of your ads on Facebook).
You have something interesting to say. When speaking at these events, make sure that what you're saying is relevant and useful otherwise no one will bother listening! 
For example, if someone asks me whether they should launch their podcast or not, I always reply by asking them what kind of content they would provide listeners with if they did have their show?
Leveraging influencer marketing can give your brand a powerful edge. Uncover the potential of this strategy in our article on How to Grow Your Brand Business with Influencer Marketing, and learn how to collaborate with influencers to expand your reach and enhance credibility.
Conclusion
Free marketing can help you get your business off the ground and attract new customers without having to spend a ton of money. The key to making this work for you is knowing which strategies are most effective for your niche and using them consistently over time. 
You might not see immediate results, but if you stay focused on creating value for others through free marketing tactics like blogging or social media then eventually things will start to pay off.
Further Reading
Free and Low-Budget Marketing Ideas Short Description: Explore a comprehensive list of free and low-cost marketing strategies to boost your business without breaking the bank.
30 Ways to Market Your Online Business for Free Short Description: Discover actionable tips and techniques to effectively market your online business using cost-effective methods.
Free Advertising: 6 Sources for Free Ads for Your Business Short Description: Learn about various platforms and methods for obtaining free advertising opportunities that can give your business a visibility boost.
FAQs
How can I market my business on a tight budget?
Marketing on a tight budget requires creative strategies. You can explore low-cost social media marketing, content creation, and leveraging local partnerships to maximize your reach.
What are some free online marketing channels?
There are several free online marketing channels, including social media platforms like Facebook, Instagram, and Twitter. Additionally, content marketing through blogs and video platforms like YouTube can be effective.
How do I attract customers without spending money on ads?
Attracting customers without spending on ads involves focusing on organic methods. You can optimize your website for search engines, engage with your audience on social media, and create valuable content that resonates with your target audience.
Are there any free advertising opportunities available?
Yes, there are free advertising opportunities available. You can explore platforms that offer free ad credits to new businesses or use platforms like Google My Business to enhance your local visibility.
How can I make the most of influencer marketing without a budget?
Even without a budget, you can leverage micro-influencers who might collaborate in exchange for your product or service. Building authentic relationships with influencers can help you tap into their audience and gain exposure.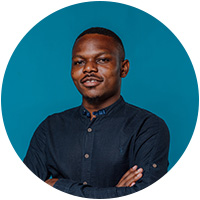 Costantine Edward is a digital marketing expert, freelance writer, and entrepreneur who helps people attain financial freedom. I've been working in marketing since I was 18 years old and have managed to build a successful career doing what I love.