In this day and age, it's easy to feel like you've already tried everything to market your brand. You've done the same old things with limited results. Perhaps you've even given up on marketing altogether! 
Well, I'm here to tell you that there is one secret weapon which will give your business a huge boost in value: human marketing! If you're wondering what that means exactly, I'll tell you: 
Human marketing is using real people (actual humans) as your spokespeople instead of relying solely on text or video messages. 
When done right, this strategy can be far more effective than automated marketing as it helps build trust and credibility with potential customers while also increasing conversion rates by an average of 20%.
Takeaways
– Uncover the most potent advertising secret.
– Gain insights into crafting impactful ads.
– Understand the psychology behind effective advertising.
– Learn strategies to captivate and engage your audience.
– Discover methods to enhance your advertising campaigns.
Uncover Your Hidden Competitors
Knowing what other companies are doing in the same space as you are a powerful way to gain an edge over them, even if they're bigger than you are! 
You can use this information to help refine your strategy or even come up with ways of differentiating yourself from the competition. 
It's also useful for vetting ideas before spending money on them: if a competitor has already done it and failed, there's little point in investing in that particular strategy.
Implementing effective advertising strategies involves understanding the human brain. Learn how to harness the power of neuroscience with these 16 simple neuroscience methods that can help you sell anything.
Create Compelling And Concise Subject Lines
One of the most important things to remember about subject lines is that they should be compelling and concise.
Use a subject line to pique interest. One of the best ways to do this is by creating curiosity in your reader, as it's proven that curiosity is one of the main drivers behind making purchases (and sharing). 
You can do this by asking a question or giving them an unexpected piece of information they didn't know before. For example: "You'll never guess what happened next." Or "What's going on here?"
Offer something up front. If you're trying to sell something online, give them an offer right away it will help get people interested and make them want more info. Offers should be relevant and useful (think related products or services), otherwise, they won't convert well into sales!
Create urgency with time limits or limited quantities/supplies available at discounted prices if applicable such as 24-hour deals only available today so act now before supplies run out!
Get The Call To Action Right
We know that you've probably been told to include a call to action in your ad. But what does that mean? A call to action is an element on a page (usually hyperlinked) that prompts customers to take an action. 
For example, when they click on "Shop Now" or "Learn More" on your site, it will take them somewhere useful and relevant; this allows you to improve the user experience while encouraging more sales at the same time.
So why is this important? Because if you don't have a clear CTA in place, everything else won't matter as much. 
Without one, people are likely just going through your site as a means of browsing rather than taking any real actions with it and by extension, not engaging with any products within those pages either!
But how do you know what kind of CTA will work best for each campaign? Well for starters:
Unlock the potential of neuromarketing to boost your sales. Discover 17 subtle yet powerful ways you can integrate neuromarketing techniques into your marketing strategy and drive increased conversions.
Use Images That Support Your Product And Service
When you're selecting an image for your advertisement, make sure that it matches the type of business or product you're promoting. If you're selling a sports car, then an image of a fast-moving racecar would be fitting. 
Likewise, if your ad is about productivity software and personal time management, an image of one person sitting at his desk with files strewn around him might not be ideal.
When choosing images to represent your company's brand personality online, some things to consider are how professional the images are and how they fit into the overall look and feel of other websites in your industry. 
This can help create instant brand recognition with potential customers who visit one site after another in search of what they need.[1]
Go For A Personal Touch
Reality check: not everything your audience cares about is going to be relevant to them, so you must approach this with a personal touch. 
For example, if the ad copy says "Buy this product and you can use it on your face!" but you know that only women would care about using it on their faces, then that ad isn't going to resonate with men at all. 
Similarly, if you want people who are searching for a certain product or service but don't care about how much money they spend on it; then saying "Save $20 when you buy now" won't work because those words don't resonate with them at all!
But how do we know what words resonate with our audience? How can we determine which ones will get us results? The answer lies in personalization and customization and luckily for us there's an easy way to find out which ones will be effective: by asking!
Know Who You Are Targeting
Knowing your audience is the most important piece of the puzzle.
This might seem obvious, but it's not as easy as it sounds. To truly know who you are targeting, you need to answer these questions:
Who are we talking about? What does this person look like? Are they male or female? How old are they? Where do they live? Do they have kids or pets? 
Are they married or single? What kind of car do they drive or what kind of clothes do they wear? These kinds of details help paint a picture of who this person is and what lifestyle he/she lives.
What demographic am I advertising to? There are many ways to find out who your target audience is including Google Analytics, Facebook Audience Insights, surveys or interviews with current customers/clients, etc…
Wondering if neuromarketing is the right tool for your business? Dive into the world of neuromarketing with insights from the article on neuromarketing: the magic bullet that can actually work and discover its potential to transform your marketing efforts.
Choose The Most Appropriate Medium For Your Marketing Campaign
When you're ready to begin your marketing campaign, choose the most appropriate medium for your message. You can use different types of media to get your message out there and increase sales.
When you decide on the right medium for your marketing campaign, it will make things easier.
Because you won't have to worry about what kind of message goes with which kind of audience or time frame. You can also control costs better by choosing just one medium that fits into your budget and goals.
Don't spread yourself too thin by using too many types of advertising at once; pick just one type that works best for now until you have more experience using other forms as well!
Don't Over-Complicate Things
Sometimes, the most powerful advertising methods are the simplest. If you want to grab someone's attention and hold it, don't try to be all things to all people. Focus on your core message and make it as easy as possible for people to understand what you're selling them.
Don't use jargon or complicated language that only a few people understand; use simple language that everyone can understand. Don't use long sentences, either keep everything short and sweet!
Use Data To Inform Future Campaigns
Once you've identified your core audience and created the perfect ad, it's time to test it.
To make sure your ads are reaching the right people, you need to use data. The best way for most businesses is through Facebook's conversion tracking pixel. 
This allows you to track every single step of the customer journey on Facebook so that you can see exactly what worked, what didn't work, and why.
It also helps with improving existing campaigns by providing insights into how well they have or haven't performed since they were launched (e.g., which ad creatives work better than others).
You can also use this information during customer service calls if someone calls up about an order placed on your website but then abandons their shopping cart before checking out, you can find out exactly why using this info!
If all else fails…
Delve into the intricate psychology behind successful marketing strategies. Explore how to capture consumer interest with techniques discussed in The Psychology of Marketing: How to Trick Consumers into Wanting Your Products and craft compelling campaigns that resonate with your audience.
Focus On Using Real People In Marketing Materials And Campaigns
There's a reason why the best marketing campaigns feature real people: it's because it works.
Real people can create an emotional connection with your audience, allowing them to relate to the situation being presented by the person in your marketing materials. 
A brand is much more relatable when you can show what goes on behind the scenes and showcase who is involved in creating your product or service.
The key is to focus on adding value for your reader by giving them something worth reading about that isn't just another article where they're told what they need.
But instead shows them how they can get it themselves and connects directly with their needs as well as interests at once a time when needed most (which isn't always available at all times).
Tap Into The Power Of Stories And Human Emotion In Your Marketing Campaign
Think about the last time you were moved by a story. Maybe it was a movie, or maybe it was something else. Did the story move you emotionally? Did the characters in the story inspire you to want to be like them?
Stories are powerful because they tap into our emotions and connect with us on an intimate level. They're memorable for this reason, too; if something has touched your heart before, then of course it will also stay with you!
Why are stories so effective when used as marketing tools? Because they're human and relatable; 
We're all humans living life on Earth together (unless you've already been abducted by aliens), so anything that speaks directly to your audience's humanity is bound to get their attention!
If You Are Not Adding Value, Then What Are You Doing?
The question to ask is, "What is value?"
Value can be defined as anything that gives a person, group of people, or organization an advantage over someone else. Value is what helps you sell more products and services because it makes your audience feel better about themselves and their situation.
If your goal is to build a business that generates revenue on autopilot for years to come, then adding value for your customers must be the focus of every single marketing strategy you use.
What does adding value look like? Well, let me give you some examples:
Giving free consultations or advice before selling anything (see above)
Providing free resources on my blog posts so readers can learn more about my topic without having to spend money first
Your Brand Should Be Represented Consistently In All Media Channels Both Offline And Online
Your brand should be represented consistently in all media channels both offline and online.
Consistency is the most important aspect of branding because it allows your customers to recognize you and connect with your business. Your brand needs to stay consistent across all marketing materials from print ads to social media posts. 
The more consistent you are, the more likely people will remember what they've seen about your company or product in the past, which makes it easier for them to decide whether or not they want to buy from you again later on down the road (and gives them incentive).
Enhance your marketing approach by tapping into the neuroscience of pleasure. Discover how to connect with your audience on a deeper level through the insights shared in How to Market Your Business with the Neuroscience of Pleasure and create memorable experiences that drive engagement and loyalty.
Conclusion
These are just a few of the strategies that you can use in your marketing campaign. The key is to get to know your audience and understand how they want to be communicated with. Once you have that figured out, everything else will fall into place!
Further Reading
Expand your understanding of advertising and marketing with these insightful resources:
Powerful Secret to Great Ads Short Description: Uncover a potent advertising secret that can elevate the impact of your ad campaigns, helping you create compelling and effective messages.
Ogilvy on Advertising Short Description: Learn from the legendary David Ogilvy's advertising wisdom, gaining insights into crafting persuasive and memorable advertisements.
Advertising Tips and Secrets Short Description: Access a collection of valuable tips and secrets that can refine your advertising strategies, making them more engaging and influential.
FAQs
Have questions? Check out these answers related to the topics covered in the provided URLs:
What's the key to creating impactful advertisements?
The key to crafting impactful advertisements lies in understanding your target audience's needs, desires, and pain points. By addressing these effectively, your ads can resonate and drive better results.
How can I incorporate David Ogilvy's principles into my advertising?
Incorporating David Ogilvy's principles involves focusing on clear communication, emphasizing benefits, and creating headlines that capture attention. Applying his timeless strategies can enhance the effectiveness of your ads.
What are some essential advertising tips for business growth?
To boost business growth through advertising, prioritize consistency, tailor messages to your audience, use compelling visuals, and track results to refine your strategies over time.
How do I create ads that stand out and engage customers?
To create standout ads, consider incorporating storytelling, using humor or emotion, highlighting unique selling points, and ensuring your message is clear and concise.
What's the role of psychology in effective advertising?
Psychology plays a significant role in advertising by influencing consumer behavior and decision-making. Understanding psychological triggers like social proof, scarcity, and emotional appeals can lead to more persuasive ads.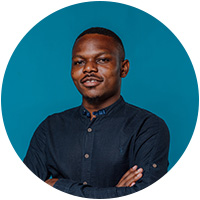 Costantine Edward is a digital marketing expert, freelance writer, and entrepreneur who helps people attain financial freedom. I've been working in marketing since I was 18 years old and have managed to build a successful career doing what I love.