The rating system on Upwork is a good way to help freelancers showcase their work. However, it can also be a source of stress, especially if you're not getting the ratings you want or need.
How ratings affect your overall rating: If you have a high reputation score, you'll receive more job offers from clients and often get paid more for each project. A poor reputation score will make it harder for other employers to find your profile and hire you for jobs.
Why maintaining a good rating matters: Your Upwork profile consists of your cumulative ratings over time (your total number of 5-star reviews since joining). 
This means that if you have one low-rated project or client in there somewhere, it could drag down your overall average even though other projects may have been better received by other users on the site.
1. Answer Clients' Questions Promptly
As a freelancer, it's important to be responsive. If a client messages you, you should respond within a day or two at most. This will help them feel like their questions are being answered in a timely manner and make it more likely that they'll book another job with you in the future.
If there's an extenuating circumstance (say, you're on vacation for a week), let the client know before they have time to wonder why they haven't heard back from you yet!
If a job isn't right for your skillset or interests anymore (whether based on the description or just after seeing the project details), don't hesitate to let them know early so they can find someone else!
If you're interested in improving your Upwork freelancer rating, you can either request reviews from clients who haven't provided a review yet or work to improve the quality of your work so that future clients are more likely to leave positive reviews.
2. Be Clear About What You Are Offering
To get the best ratings, you need to be clear about what you are offering. Don't use generic descriptions and promises of a great job. If you promise that your work will be the best they have ever seen, it better be! You also don't want to under-promise by offering less than what was requested.
It is important not to over engage with clients either, as this can lead to misunderstandings and miscommunication which will affect how well they rate you. Make sure that all of your communication with clients is professional and polite so that there aren't any issues later on down the line when it comes time for payment or requesting revisions or changes in scope.
3. Don't Use An Artificially High Rate On Your Profile
If you're just starting out as a freelancer, it can be intimidating to put an artificially high rate on your profile.
But don't do it!
Because if you use an artificially high rate, then potential clients will never hire you because they know that the project would cost too much money. On the other hand, if you put an average price on your profile and tell them about how much work and time goes into it, then they might trust that their investment will pay off in quality work.
If someone is paying $100 per hour for a service or product like yours (and they probably are), then figure out what kind of average hourly wage that person makes before figuring out how much money they spend per month or year on their hobbies and leisure activities. 
Once you have those numbers, divide them by 2080 the number of hours in one year to get an estimate of how many hours per week this person works at their job (or has retired). Then multiply this number by 40 and add 5% as an additional margin for things like taxes and expenses incurred while working from home/businesses). 
Finally, subtract any other costs associated with operating your business such as equipment purchases and website hosting fees from this total amount to determine what percentage remains after deducting everything else from gross revenue generated through freelance work."
4. Do Not Overclaim In Your Profile
DO NOT OVERCLAIM. Don't choose a skill area that you know nothing about, or assert that you are an expert in something when, in fact, you are not.
DO NOT OVERPROMISE. You want to earn high ratings from clients but it's hard to deliver on unrealistic expectations and promises. They deserve better than false hopes and empty claims.
DO NOT OVERREACH. Do not get too big for your britches; don't overestimate what you can do or how quickly it can be done. You'll only end up disappointing yourself and others around you if things go awry due to overconfidence and overambition so keep things realistic!
DO NOT OVERSELL. Clients who ask questions deserve honest answers, not ones designed solely to win them over with charm or dazzle them with flattery (which is different from praise). 
Those who are seeking help from freelancers online should feel confident that they're working with real professionals who know what they're talking about — no matter which side of the table those people sit on!
When it comes to earning high ratings on Upwork, you need to be careful not to oversell your skills. Make sure clients know just how good you are without making yourself out as some kind of superhero.
5. Offer Relevant Skills And Samples Tailored To Each Job
Have relevant samples. If a client asks for a sample of your work, make sure it's something that's relevant to their project. For example, if you're bidding on a writing position for an IT company, don't send them a sample about fitness it won't help your case.
Keep it short and sweet. The cover letter is basically just an introduction, so don't try to cram too much information into it, or else the client may lose interest and move on to another freelancer with better writing skills or more relevant samples (since you've already shown them what you can do).
Highlight your best work in each job description by using bullets instead of paragraphs so that they don't have time to get bored before they reach the end of the document; then they'll be more likely to hire you!
6. Carefully Proofread Your Work Before Submitting It To Clients
When you submit a project, your client will review it. If they find any errors, they'll let you know by leaving a comment in the job queue. In addition to spellchecking your work before submission, take the time to carefully proofread as well. 
When you proofread your own writing, do so in print rather than on screen it's harder to spot errors when you're reading on-screen since there are no spelling mistakes or grammatical issues present (unless someone else has already found them).
Proofreading is also best done in small chunks rather than reading through everything at once. Reading too much at once can make it difficult for writers to stay focused on what they're reading and might cause them not only to miss typos but also make careless mistakes themselves! Plus if there's anything important about the document (like background information) it could be helpful for us as well."
Proofreading is an essential part of any writing project, but it's especially important when working on proposals. And while spellchecking can help catch some common misspellings or typos it's not enough! 
No matter how good your spelling skills are, there are always going to be things that slip through the cracks. That's why proofreading is so important: it helps writers catch mistakes in their work before sending it off to clients.
7. Show That You Are A Real Person
Your profile photo is the first thing a client sees when they look at your profile. Make sure that it's an accurate representation of who you are, and not just some stock photo or generic avatar.
A personal introduction is also important a few sentences should do the trick. In this section, focus on describing your work in a way that shows personality, rather than simply listing bullet points without any emotion attached to them (e.g., "I'm good with English."). 
With more time invested into expressing yourself in this part of the application process, clients will be able to get a better sense of who they're hiring before even reading any samples of your writing!
Another tip is to avoid using buzzwords or cliches like "an amazing writer" or "dedicated professional." If someone else saw these phrases when looking through their search results list, would they still want to hire this person? 
Probably not! Instead, think about what makes you unique as an individual; maybe it's something specific about your upbringing or education history; maybe it's how much experience writing under deadlines has taught you over time; whatever it might be share those details!
8. Your Profile Picture Matters
Make sure your profile picture looks like you. If you're an introvert and don't feel comfortable in front of a camera, skip the glamour shots or funny faces and just take a regular photo that shows your natural face. You can also try using an image with minimal makeup so it looks like how most people see you outside of work situations.
Don't use photos with other people in them; they may be distracting or make it harder for clients to focus on what they're seeing which is, after all, YOU!
Don't use cartoon or cartoon-like photos either these are cute as heck but not professional looking as far as Upwork goes (psst: This is also true for pets!). Similarly…
Avoid pictures where children are featured prominently because this could distract from what makes YOU special (and good at writing). Also, no pets here either since… well… cats aren't exactly known for their writing skills. The same goes for houses/apartments/carpeted rooms – these things don't add anything positive to your profile's overall look and feel either!
9. Ask Your Clients To Give You A Rating At The End Of Each Job
One of the best ways to improve your Upwork ratings is to ask your clients to rate you after each job. It's important that you make it easy for them to do so and that they see that it's something that you want from them.
If it were up to me, I would give my freelancer a little reminder email before I was ready to pay them, telling them that if they could leave me a rating at the end of our work together, it would mean a lot and help us both out immensely in terms of getting more jobs. 
Not only does this show good faith on their part by helping out another person in need (by giving them money), but also makes sure they don't forget about the rating part until after they've been paid.
The best way to get a good rating is by doing a good job. It's as simple as that. Happy clients are more likely to give positive reviews than unhappy ones.
Conclusion
In summary, you can earn better ratings as a freelancer on Upwork by:
Learning to ask for feedback in a way that doesn't sound like you expect a rating.
Adopting an attitude of gratitude and appreciation toward your client.
Take responsibility for the results of your work and show that you are capable of improving where needed (as long as it's within reason).
Being proactive in solving problems before they become big issues or delays in payment.
Now that you know how to earn better ratings as a freelancer on Upwork, what should you do next? First, implement these tips into your work. Second, continue with the other six ways to improve your ratings. If you want help in this area and need coaching from an expert who's been there before, contact me today.
Frequently Asked Questions
How Do I Get A Job On Upwork?
To get the most out of your experience with Upwork, it's important to ask yourself a few questions first. What kind of work are you looking for? Do you have a specific skill set that might make Upwork more lucrative for you? 
Think about how much time and energy it will take to build an online presence. There are plenty of ways to make money on Upwork, but if this isn't something that interests or excites you then spending your time there won't be worth it.
How Do I Get More Clients On Upwork?
Asking for references is one way. If someone referred them or if they've worked with other freelancers before who gave positive reviews then they might be willing to recommend their services as well! 
Sometimes all it takes is getting in touch with another person who has been working somewhere else before contacting them directly through email instead of just signing up right away so that they can see what kind of job description they're looking at before committing themselves fully to something like this."
What Are The Most Important Things To Do To Get Good Ratings?
Quick response time, high-quality work, and putting the client first are key.
How Quickly Should I Respond To Clients' Questions Or Concerns?
Upwork recommends responding within a few hours of receiving a message from a client. The more quickly you reply, the better your chances are of staying on their radar. This will help keep them happy with their purchase!
How Can I Get Clients To Rate Me? And What Does It Mean If They Don't?
The best way is by providing quality work and being responsive throughout the project (see above). If you have an issue with one job that was rated poorly, reach out directly through our support system so we can address it together. We're committed to helping our freelancers make sure they get paid fairly while also ensuring that they're happy doing business here at Upwork.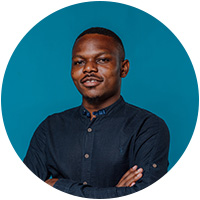 Costantine Edward is a digital marketing expert, freelance writer, and entrepreneur who helps people attain financial freedom. I've been working in marketing since I was 18 years old and have managed to build a successful career doing what I love.