You've been writing and selling programs since you can remember. But now, you're finally ready to take your passion to the next level by becoming a professional freelance programmer. You want to create a portfolio website so that every customer and client knows it's for real this time. The best part is: that you already know how to code! Now, all you need is somewhere to display all of your hard work.
In this article, we'll explore the 19 best websites for aspiring freelancers like yourself who want to turn their skills into a profitable side hustle or even a full-time job. While there are many different options out there and don't worry, we'll go over some of them briefly you probably want the very best for your money (or lack thereof). So let's get right into it.
Takeaways
Freelance programming websites can be a great way to find work and build your portfolio as a developer.
Platforms like Upwork, Freelancer, and Toptal are popular options for finding freelance work.
Building a strong portfolio is essential for success as a freelance developer.
Time management is key to success as a freelance developer.
It's important to set clear goals, prioritize tasks, and avoid overcommitting yourself.
1. Indeed
Indeed is a job board for everyone, not just programmers. You will find all kinds of jobs here, from freelance to full-time and from remotes to office work. It's the most popular job board in the world.
If you only want to see programming jobs, that's simple enough: indeed has a great search feature for narrowing down your search criteria.
You can look at jobs by title (such as "Frontend Developer"), specific skills (such as "AngularJS"), and even company name (Facebook or Google).
Looking to kickstart your career as a freelance programmer? Check out our list of the 15 Best Freelance Websites for Programmers and start exploring new opportunities today!
2. Freelancer
Freelancer is a global crowdsourcing marketplace website, which allows potential employers to post jobs that freelancers can then bid to complete. The website is primarily used by programmers, web designers, and graphic designers, though it is open to any freelancer.
Once you have developed your skills to a professional level, you can start applying for available positions on the Freelancer platform. If your application is accepted, Freelancer will ask for an upfront payment of $1 to verify your identity and activate your account. Once paid and verified, you can start bidding on jobs posted by potential clients.
3. Upwork
Upwork is a great place to find more clients, and run and grow your own freelance business. Upwork makes it easy to connect with clients and begin doing great work. Its intuitive platform allows you to set up a profile, propose projects, communicate in real-time, and get paid—all from the comfort of your home.
Upwork is a marketplace where businesses of all sizes can find talented professionals across multiple disciplines and categories. If you are looking for opportunities as a freelancer, you will have an opportunity to build long-term relationships with clients who may offer you additional projects over time. Don't be discouraged if your first project doesn't lead to repeat business; building relationships takes time!
If you're new to Upwork or working online in general, check out this guide on how to make a winning profile.
Are you a programmer looking for new freelance work? Don't miss our list of the Top 10 Programming Websites to Locate Freelance Work – you never know what exciting new projects you might find!
4. PeoplePerHour
PeoplePerHour is a quick, easy-to-use platform with multiple categories that make it perfect for freelancers looking for a variety of freelance opportunities. With so many categories to choose from, you're sure to find something to suit your needs.
It's free to use PeoplePerHour and the site takes no commission on the work you complete. This leaves you free to set your own fees and make more money than ever before!
Like Upwork, PeoplePerHour is one of the best freelance sites for people who want something fast. If you need a quick job or your schedule is busy, this website has plenty of opportunities available right now!
5. CareerBuilder
CareerBuilder is a good option for beginners looking to get started in freelancing. It's probably not the best platform to use if you're looking for long-term work, but it's great if you want a few jobs here and there (for example, daily or weekly). 
CareerBuilder offers an easy way to search through jobs posted on their site. They also have an excellent interface with a variety of filters and job categories that makes searching for work much simpler. 
CareerBuilder is a good start for new freelancers or anyone who wants to do hourly work. It's also great for people who are just starting out in a field and are looking for their first opportunity or those who have been working full-time and now want to try freelancing as either their primary source of income or as something on the side while they're still employed full-time with another company.
If you want more information about how the site works, click here!
If you're new to the world of freelance programming, our Beginner's Guide to Freelance Programming Web Sites is the perfect place to start. From job boards to networking, we'll help you navigate the landscape and land your first gig.
6. Toptal
Toptal is an exclusive network of the top freelance software developers, designers, finance experts, project managers, and consultants in the world. It's meant for businesses that need to choose from the most talented freelance professionals available.
Launched in 2010 by Taso Du Val and Breanden Beneschott, Toptal has expanded into more than 100 countries. Some of its clients include AirBnB, IDEO, J.P Morgan Chase & Co., Pfizer Inc., and Zendesk Inc..
Toptal is a platform that helps companies hire the world's top 3% of developers, designers, and finance experts.
7. Guru
Guru.com is the most general-purpose online marketplace for freelancers. They offer a range of services from programming to design, writing, and business consulting. The site is revered for its great pay rate and easy sign-up process; you can be up and running in five minutes or less.
To get started, simply choose your skills category (the options include programming, graphic design, writing, translation/localization, etc.) and fill out your profile. Next, set your hourly rate—or if you prefer to work on a per-project basis, click on the "project" tab instead of the "hourly" tab during this step. 
Once that's done, Guru will send a verification code to the email address you provided; enter the code into the field supplied on the screen to complete your registration.
Once you're all set up with an account at Guru.com, it's time to start looking for some work! Use their search engine to find jobs that match your skill sets and as soon as something catches your eye (or ear), apply for it ASAP! The sooner you act on job postings here at Guru (and other freelance marketplaces too!), the more likely it is that someone will hire you before anyone else does which means more money in your pocket down the line.
8. LinkedIn
LinkedIn makes finding freelance jobs very easy, especially in today's economy. Not only does it provide a list of companies and their job openings on its Jobs page, but it also connects you to potential employers through LinkedIn Groups. 
A lot of great information is available to the public, but LinkedIn Groups are a great way for you to learn more about potential employers and even chat with them directly. Knowing what kind of person the employer is will go a long way toward determining whether or not you want to work with them—and there's nothing more important than that when it comes time for you to decide whether or not to take a job.
Interested in freelance web development but not sure where to start? Our guide on the 9 Ways to Get Started in Freelance Web Development is packed with tips and resources to help you launch your new career.
9. FlexJobs
FlexJobs is a paid site that charges a one-time fee of $14.95 for a 30-day subscription. The jobs on FlexJobs are all handscreened by their staff, and they guarantee that every job posting is 100% legitimate. To ensure the authenticity of their listings, FlexJobs verifies each employer as well as the programming jobs themselves, so you'll never have to worry about getting scammed.
They also provide job seekers with a wide variety of remote work options, including freelance positions, part-time and full-time telecommuting roles, and flexible scheduling options.
10. SimplyHired
SimplyHired is one of the largest job search engines out there, with over 50 million unique visitors per month. You can use the site to search for a variety of jobs from various industries and locations. The website supports RSS feeds (Really Simple Syndication), which means you can subscribe to it and receive regular updates through a feed reader, email program, or via your browser.
SimplyHired allows you to apply for jobs directly on the website by clicking on the 'Apply' button on each listing. SimplyHired offers two paid plans that give you access to additional tools and services:
Simply Professional ($20 per month) – allows you to distribute your resume, get noticed by more than 1,000 employers, and apply directly to many major companies.
Simply Premium ($40 per month) – All of the above plus access to more than 10,000 recruiters and executive search professionals.
11. 99Designs
If you're a freelancer in the design business, chances are that you've already heard of 99Designs. This well-known marketplace has been around for over 10 years, and it's become one of the most trusted design platforms on the web.
Whether you need graphic design, logo design, web design, or any other type of creative services, 99Designs can help. If a contest is right for your project (and many are), you can get started for as low as $299.
99Designs boasts an incredibly large community of designers—over 1 million—which makes it an ideal resource to find someone who specializes in your particular needs. If a contest happens to be your preferred method of obtaining talent then this site will be right up your alley. And if not? No worries: there are plenty of freelancers available through individual contracts on this site too.
12. TopCoder
TopCoder is a crowdsourcing marketplace that connects businesses with hard-to-find expertise. The Topcoder Community includes more than one million of the world's top designers, developers, data scientists, and algorithmists. Global enterprises and startups alike use Topcoder to accelerate innovation, solve challenging problems, and tap into specialized skills on demand.
13. Aquent
Aquent is a global staffing firm specializing in marketing and creative staffing. Aquent has over 30 offices throughout the world, so you can use their site to find freelance jobs across the world. They provide a full range of staffing services in both temporary and permanent placements.
If you are interested in working with Aquent, first create a profile that highlights your skills. After you have created your profile, search for positions that fit your skillset. Once you find the perfect position for you, be sure to apply!
14. Craigslist
Craigslist is one of the best places to find remote jobs. It has a "Gigs" section that you can use to find remote jobs. It also has a section for "Remote Jobs" which you can use to find remote jobs.
You know what? Maybe don't mention this one in your cover letter, unless you're truly desperate for work. There's a good chance that whoever is hiring on Craigslist might see it as a sign that you haven't done much job hunting, or are not very confident about getting hired elsewhere.
However, if you do want to give it a shot, keep the standards high: make sure you're clear about the work and pay rate, and make sure your job listing matches what's out there—at least at first. But if after trying every other website on this list, Craigslist starts sounding better and better? Go right ahead! Just be careful with your personal information—you never really know who's going to reply to your post!
Are you considering a career in freelance web development? Discover the many benefits of this exciting field with our guide on the Top 13 Reasons Why You Should Think About Freelance Web Development – you might just find your perfect match!
15. StackOverflow Jobs
StackOverflow Jobs is a job board that lists many jobs in the tech field. It is a great place to find a job, especially if you are looking for a job that is related to software development. The jobs listed on this site are typically for people who want to work remotely and work full-time. If you are more interested in freelance gigs than permanent jobs, this may not be the best site for you.
16. AuthenticJobs
If you're looking to hire UI/UX designers, developers, or creative professionals, AuthenticJobs is the leading job board that can connect you with talented individuals.
Founded in 2005 by Bryce and Jason, AuthenticJobs has a large community of designers, developers, and creative professionals who are actively searching for jobs. It's both a job board as well as an active community where experts share tips on improving your UI/UX design skills.
AuthenticJobs is also known to throw exclusive parties around the world – they recently organized one in Vancouver in August 2017.
17. FolyoMe
FolyoMe is a curated platform that connects designers and developers with companies who need their help. It's a place where freelancers can work on projects from some of the world's most recognizable brands.
FolyoMe's goal is to make this process as seamless as possible while giving clients access to the best designers in the world. Companies post jobs on the platform, and then FolyoMe handpicks people that are right for each particular project.
18. Pangian (formerly called The Remote Company)
Pangian is a remote-first job board. It stands out from the other job boards because it focuses on full-time, remote jobs at companies that are fully remote.
Remote work is great because it lets you get more done in less time, and gives you more flexibility to schedule your day however you want. You can set up shop wherever you want (assuming your local laws allow working remotely!), which means not having to buy work clothes and travel to an office every day.
If you enjoy going to cafes or coworking spaces, those are still options for getting out of the house and seeing other people while still doing meaningful work.
If this sounds like your jam, Pangian is a great place to start looking for freelance programming opportunities (or other types of freelancing) in a variety of industries, including marketing, education technology, data analytics, design/UX/UI design, product management, customer service/support, and business operations—in addition to software development and programming roles like back-end developer or front-end developer
19. Workana
Workana is an online platform that connects businesses to a community of freelancers and professionals. Through Workana, you can hire top-quality freelance talent from around the world at a fraction of the price.
Whether you're looking for designers, programmers, translators, or marketers, you'll find great talent at a cost that meets your budget and gets your work done on time.
In just four simple steps, you can find the right freelancer to get your project done: post a job with clear specifications; receive proposals from qualified professionals; select the best one for your project; pay only when you're satisfied.
Workana also offers in-depth reviews of all its freelancers so that you can make an informed choice without worrying about their ability to deliver.
Final Thoughts
While there are many other freelance programming websites out there, the ones we've mentioned here have been hand-selected for their trustworthiness, ease of use, and fair pricing. Whether you're a programmer in search of work or a business owner looking to hire one, these five websites are a great place to start.
The freelance programming industry is indeed thriving and shows no sign of slowing down anytime soon. As more people become aware that they can earn money from the comfort of their own homes with relative ease, it's likely that technology professionals will be among some of the most sought-after workers in the coming years.
If working on one of these websites piques your interest, don't hesitate to give it a try it could be just what you need to get started on your journey toward financial independence!
Further Reading
Check out Hostinger's guide to Freelance Websites for Developers for an in-depth look at some of the top platforms for finding freelance programming work.
Looking to hire a freelance developer? YouTeam's blog post on the Top 10 Places to Find and Hire Freelance Developers is a great place to start.
DevelopersForHire.com offers a comprehensive list of Freelance Programming Sites to help you explore your options and find the best fit for your skills and experience.
FAQs
What are the best freelance websites for developers?
There are many great freelance websites for developers, including Upwork, Freelancer, and Toptal. Each platform has its own strengths and weaknesses, so it's important to do your research and find the best fit for your skills and experience.
How do I find freelance programming work?
There are many ways to find freelance programming work, including job boards, networking, and cold outreach. Some popular platforms for finding work include Upwork, Freelancer, and Fiverr.
How much should I charge for freelance programming work?
Freelance programming rates can vary widely depending on factors such as experience, skill level, and location. It's important to do your research and set your rates based on industry standards and your own value proposition.
How do I build a strong portfolio as a freelance developer?
A strong portfolio is essential for any freelance developer. To build a portfolio, focus on creating high-quality work that showcases your skills and experience. Be sure to include a variety of projects and highlight your unique value proposition.
How do I manage my time as a freelance developer?
Time management is key to success as a freelance developer. Be sure to set clear goals, prioritize your tasks, and use tools like time tracking software to stay on track. It's also important to set boundaries and avoid overcommitting yourself.
How Does It Work?
Clients post jobs on the site, which are then sent to relevant freelancers. If you're interested in the job, you place a bid. If the client is interested in your bid, they'll contact you. Then it's up to you to stay in touch with them and deliver a product that satisfies their needs.
How Do I Get Started?
The first step is to actually create a profile on the page, which is a pretty straightforward process where you enter your name, email, and password. Then you can start applying to jobs! You can apply to as many as you want, but it's recommended that you only choose ones where you feel like you can confidently complete the work. 
Once you're hired, there's an onboarding process that makes sure that you fully understand what the client wants from you, and that both parties feel comfortable with how the project will proceed. And after all the hard work is done and the project is successfully completed, payment is made!
What If I Don't Have Any Experience?
There are so many jobs available on this site, so even if you don't have any experience, there's bound to be something that would make a good fit for you. A few options include data entry, web research, writing up descriptions for products, or customer support.
Can I Set My Own Rates?
Yes. You have complete control over the prices you charge for your projects. However, make sure you do a bit of research to ensure that you're charging what you're worth—and don't be afraid to ask for more. You deserve it.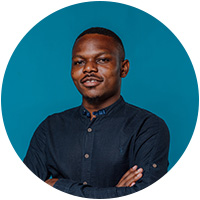 Costantine Edward is a digital marketing expert, freelance writer, and entrepreneur who helps people attain financial freedom. I've been working in marketing since I was 18 years old and have managed to build a successful career doing what I love.