If you're looking for tools that will help boost your website's traffic, look no further. Here are 14 awesome tools I'll be sharing with my team at the next meeting. Out of these 14, there are probably a few that can benefit you and your team as well. Let's get started!
Takeaways
1. Explore 14 effective marketing tools.
2. Tools are focused on boosting website traffic.
3. These tools can enhance online presence.
4. Implement tools to drive better results.
5. Enhance your marketing strategies with these tools.
6. Tools recommended by Neil Patel.
7. Improve search traffic using these resources.
8. Tools for various aspects of digital marketing.
9. Consider incorporating these tools into campaigns.
10. Harness the power of these marketing tools.
1. Google Analytics
Google Analytics is a free tool that gives you a wealth of information about your website. From its traffic reports to user activity and conversions, Google Analytics helps you understand how people are using your site and where they're coming from. 
It's also useful for understanding your customer base, since it organizes data by demographics as well as behavior across multiple devices.
The report dashboard will provide you with a quick overview of key metrics like new sessions (how many people came to the site), unique visitors (the number of people who visit once) and bounce rate (the percentage of single-page visits). 
You can also add custom goals to track specific actions such as downloads or purchases so that these actions contribute toward overall conversion percentage statistics.
Writing efficiency is a skill every writer aspires to master. Learn valuable tips and techniques in our guide on writing 500 words in just 30 minutes to boost your daily productivity.
2. Facebook Pixel
Facebook pixel allows you to track conversions on your website.
When someone visits a page on your site, you can use Facebook pixel to create a custom audience for that person and then create an advert with that audience. 
This means you're only advertising to people who have previously visited the pages of your site, so it's much more targeted than just advertising anywhere and everywhere.
You can also use Facebook pixel in conjunction with Google Analytics to understand what marketing channels are driving the most traffic and conversions (more on this later).
3. MozBar
MozBar is a free SEO toolbar for Google Chrome, Mozilla FireFox and Safari. It lets you check on-page SEO right from your browser, without having to open another tab or window.
MozBar is one of the best tools for quickly checking the on-page SEO factors that can help improve your search engine rankings. 
MozBar makes it easy to analyze your website's strength in terms of Headings, Keywords, Links and Social signals along with providing actionable recommendations on how to improve them
Maximize the effectiveness of your Facebook advertising campaigns by sidestepping common pitfalls. Our comprehensive list of top 29 Facebook ads mistakes will guide you toward a more successful ad strategy.
4. Keywords Everywhere
Keywords Everywhere is an easy-to-use keyword research tool that helps you find keywords in your content, the content of your competitors, and your audience. 
It will also show you the best-performing keywords within a given industry or niche, as well as those that are relevant to your blog. This tool will give you more insight into what customers are searching for on Google and where they go when they click on those search results.
5. Yoast SEO Plugin
Yoast SEO Plugin is a free plugin for WordPress that helps you optimize your content for search engines. It's the most popular WordPress SEO plugin with over 1 million active installs, and it helps you write better content, faster.
Yoast SEO supports all post types, including pages, custom post types, galleries, and even WooCommerce products! 
With Yoast SEO Premium you can also set up social previews in your site's navigation, or create a sitemap to be included in Google Search Console. All this is done through simple user interfaces so that no programming skills are needed!
6. Hotjar
Hotjar is a tool for marketers, UX designers, and developers to get feedback from their users. It's simple, it's visual and it enables you to see what's happening on your site. You can use it as a heatmap tool, polls & surveys, and even record videos of visitors' sessions.
Hotjar is a great tool for getting feedback from your users. 
You can ask them questions after they land on your site or when they are performing an action like making a purchase or filling out an online form by adding feedback forms into the pages with relevant actions (e.g., "How did you find out about us?").
Unlock the full potential of Facebook Ads for your business with our ultimate guide. Dive into Facebook Ads for businesses to harness the power of targeted marketing and drive remarkable results.
7. Long Tail Pro
Long Tail Pro is an all-in-one keyword research tool that can help you find the most profitable keywords for your website. Using Google's AdWords Keyword Planner, Long Tail Pro will show you the search volume and competition of a specific keyword.
Long Tail Pro is great for finding keywords that are more specific to your niche. By using longer, more targeted keywords, you'll be able to attract more qualified traffic to your site by using less competitive terms.
8. Pingdom Speed Test
Pingdom is a free website speed test tool that you can use to monitor your site's performance from multiple locations around the world. In this way, you can get a better idea of how fast your site loads for visitors in different countries and devices. 
It also includes a variety of other useful features, including uptime monitoring and alerts, server monitoring and reporting, crawler detection (to see if anyone is scraping your content without permission), and more.
9. Google PageSpeed Insights
Google PageSpeed Insights is a free tool that helps you test the speed of your site. It provides suggestions for improving your site's speed and gives you a score from 0 to 100.
The tool also provides a list of suggestions for how to improve your page's speed, along with detailed explanations about what each suggestion means, why it's important and how it can affect users' experience on your website.
10. SurveyMonkey Audience
The SurveyMonkey Audience tool is a great way to find out who your customers are, so you can better serve them. It also helps you discover what they want and need, so you can give it to them in the most effective way possible. 
This tool will help you understand how other brands are doing in the market, which allows for more informed decisions when it comes time for marketing campaigns or product development.
Elevate your Facebook marketing game by following these proven strategies. Explore our list of 14 ways to become a Facebook marketing expert and pave your way to social media success.
11. SEMRush
SEMRush is a very useful tool for finding keywords with the highest search volume and for finding your competitors' keywords. 
It also has a feature that allows you to see which keywords your competitors are ranking for, which can help you identify new topics or niches that may be worth focusing on.
With SEMRush, you can use the information they have about each keyword to determine whether it's one that could be beneficial to target. 
For example, if they say there are no links pointing at a particular page of yours but there are plenty of links pointing at pages from other sites in your industry, that means this might be a good opportunity for outreach because it means there isn't much competition yet!
12. MailChimp
MailChimp is a powerful email marketing tool that has the ability to boost your traffic. It has plenty of useful features and integrations, so you can use it to send out newsletters, promotions, and other emails to your customers.
MailChimp allows you to create a free account so that you can test it out before committing any money. 
The free version comes with some limitations, such as sending only 12,000 emails per month and having up to 2,000 subscribers (you'll need more than that). However, these limitations are enough for most businesses at this stage in their growth.
Some notable features include:
Overlays – MailChimp offers an easy way for users to add images or videos into their emails without taking away from the message itself
Drag-and-drop editor – This makes creating content much easier by letting users drag elements into place instead of manually entering each piece one by one
13. SumoMe Tools by AppSumo (Social Sharing) And Scroll Box (Pop-Up Box)
SumoMe is a suite of tools that help you grow your website. The free version has a social sharing tool and a pop-up box tool; the paid version has many more tools. This will help you increase traffic to your site, which in turn will increase sales.
This is one of the most popular tools out there, so it's worth taking advantage of what it offers: social sharing buttons on all pages, an email list builder, and popup boxes for when people leave your site (which reminds them to come back).
14. Screaming Frog SEO Spider Tool
Screaming Frog SEO Spider Tool. Screaming Frog SEO Spider Tool is a free SEO audit tool that crawls your website and generates a report of all the SEO issues it finds. It's a great SEO audit tool for beginners and experts alike.
Navigate the ever-changing landscape of online marketing with these indispensable tools. Discover how these 14 marketing tools can give your website traffic a significant boost and enhance your digital presence.
Conclusion
If you're looking to maximize your marketing efforts, it's time you considered these 15 tools. They're all top-notch and will help you drive traffic to your website or blog. I recommend trying out a few tools at one time to see which ones work best for your specific goals.
Further Reading
Here are some additional resources you might find useful:
Content Marketing Tools for Effective Campaigns
Explore a comprehensive list of content marketing tools to enhance your campaigns and streamline your content creation process.
14 Content Marketing Tools to Boost Search Traffic
Discover 14 powerful content marketing tools recommended by Neil Patel that can help you double your search traffic.
10 Online Marketing Tools for New Business Growth
If you're starting a new business, Neil Patel shares 10 online marketing tools that can accelerate your growth and online presence.
FAQs
What are some effective content marketing tools?
Effective content marketing requires the right tools. Some tools you can consider are mentioned in resources like "Content Marketing Tools for Effective Campaigns" and "14 Content Marketing Tools to Boost Search Traffic."
How can I boost search traffic through content marketing?
To boost your search traffic, you can utilize tools from the list provided in "14 Content Marketing Tools to Boost Search Traffic." These tools are specifically recommended to enhance your content marketing efforts.
Which tools are beneficial for new business growth?
If you're looking to accelerate the growth of a new business, you'll find valuable insights in the article "10 Online Marketing Tools for New Business Growth." These tools can help establish your online presence.
What's the importance of content marketing in campaigns?
Content marketing is a crucial component of successful campaigns. For a comprehensive list of tools that can aid your content marketing efforts, check out "Content Marketing Tools for Effective Campaigns."
How can marketing tools accelerate business growth?
Marketing tools play a pivotal role in accelerating business growth. In the resource "10 Online Marketing Tools for New Business Growth," you'll find tools recommended by Neil Patel that can contribute to your business's success.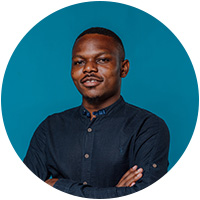 Costantine Edward is a digital marketing expert, freelance writer, and entrepreneur who helps people attain financial freedom. I've been working in marketing since I was 18 years old and have managed to build a successful career doing what I love.