If you are looking to grow your business through digital marketing, then it is important to have a good agency. Many different types of agencies can help you with this and each one has its specialties. Here are some examples:
Takeaway
There are various types of digital marketing agencies, each specializing in different areas of online marketing.
Social media marketing agencies focus on creating and managing social media campaigns to engage with the audience.
SEO agencies optimize websites to improve search engine rankings and organic traffic.
Content marketing agencies create valuable content to attract and retain customers.
Web design agencies specialize in designing and developing user-friendly websites.
Performance marketing agencies focus on driving measurable results through targeted online advertising.
Each type of digital marketing agency plays a vital role in helping businesses achieve their online goals.
Search Engine Optimization (SEO) Agencies
Search engine optimization, or SEO, is the process of improving the volume and quality of traffic to a website from search engines via "natural" or un-paid ("organic") search results. 
Traditionally, businesses focused on paid inbound links. But with Google's new algorithm updates, like Panda and Penguin, brands have started to shift their focus towards organic inbound links.
The typical steps involved in an SEO campaign include:
Exploring the world of digital marketing is fascinating, but it's even more intriguing to see how these strategies apply in the real world. Discover real-life examples and case studies to gain practical insights into effective digital marketing practices for your agency.
Content Marketing Agencies
Content marketing is a form of marketing that involves creating and distributing relevant and valuable content to attract and retain a clearly-defined audience. Content marketing is also one of the most cost-effective ways to drive traffic to your website, increase brand awareness and build trust with your customers.
Content marketing agencies can help you create content that is both useful and engaging. The agency will be able to write blog posts, product pages, newsletters, or even ebooks on topics related to your business niche. This way they can help you establish yourself as an authority in the industry while increasing sales at the same time.
Pay Per Click Agencies
Pay-per-click (PPC) advertising is one of the most effective and efficient ways to generate leads. It's a great option for businesses looking to get their feet wet in digital marketing, as well as established businesses that are looking to expand their online presence.
PPC ads are displayed on a variety of platforms including search engines (Google, Bing), social media networks (Facebook, Twitter), and display networks (YouTube). 
The benefit of pay-per-click advertising is that you only pay when someone clicks on your ad; therefore it's extremely cost-effective if your qualified traffic is low. You can also track the results of each campaign so you know which ones are working and which ones aren't!
Are you a small business owner looking to expand your reach and boost sales? Discover how digital marketing helps small business to reach their target audience, improve brand visibility, and drive growth in today's competitive market.
Social Media Marketing Agencies
Social media marketing is a form of internet marketing that involves the promotion of a brand, product, or service through social media platforms such as Facebook, LinkedIn, Twitter, Instagram, Pinterest, and YouTube. 
The goal of social media marketing is to create content that attracts and holds the attention of your target audience. It's important to remember that your target market may not be on all social networks so you need to analyze each one separately.
Influencer Marketing Agencies
Influencer marketing is a type of marketing that uses people with a high social media following to endorse products and services. These influencers may be well-known celebrities, bloggers, or micro-influencers with a smaller but more targeted audience.
Influencer marketing can be used to build brand awareness, generate sales and increase customer loyalty. It's also one of the most cost-effective ways to reach a large number of people across multiple platforms in addition to providing valuable information about your client base which can then be used in future campaigns.
Conversion Rate Optimization (CRO) Agencies
Conversion Rate Optimization is a subset of conversion optimization and is the process of improving the percentage of visitors to a website that performs the desired action. Conversion rates are often used as part of marketing metrics, along with other types of sales metrics, such as return on investment (ROI). 
However, you should note that improving your conversion rate does not necessarily lead to an increase in sales; it could decrease them if you have too many people showing interest in purchasing your product or service.
Email Marketing Agencies
Email marketing is an effective way to communicate with customers and prospects. It is one of the most cost-effective ways to build your business, and it can be used to market a variety of products, services, or ideas. This type of digital marketing agency will help you create emails that make people want to buy from you.
Email marketing agencies typically offer the following services:
Create email newsletters for your company
Create email blasts for specific campaigns (such as product launches)
Design email templates based on client input
Set up an autoresponder series for new subscribers
Startup owners, listen up! Don't miss out on the immense potential of digital marketing to skyrocket your growth. Learn how digital marketing can help a startup to grow and capitalize on your online presence to achieve your business goals.
Web Development And Design Agencies
As the name suggests, web development and design agencies are responsible for the creation and maintenance of websites. They can help you create a website or they can help you manage your existing site. 
In addition to creating original content for your sites such as blogs, articles, or informational pages, web development, and design agencies can also update your site with new information as it becomes available.
Digital Advertising (Media Planning) Agencies
Media planning agencies are the ones that decide which media channels to use and how much money should be spent on each one. They hire media buyers who will then buy advertising space or time in those channels, such as TV commercials, banner ads of an online news site, or even social media posts.
Digital advertising (or digital marketing) is all about using online platforms to promote products and services. 
This type of advertising aims to attract targeted audiences by using different types of communication tools like emails, text messages, and video advertisements on YouTube or Facebook Live videos. Digital advertisers usually work with companies that sell products in an online store (like Amazon) but also can help brands create their digital campaigns if needed!
Mobile Marketing & App Development Agencies
Mobile marketing is becoming increasingly popular, and for good reason. The smartphone market is huge—there are over 2 billion people who use smartphones worldwide (source). These devices allow people to instantly connect with their friends and family, search the web, watch movies and TV shows, and even order food. 
Additionally, mobile apps have become a very effective way to reach customers directly on their device of choice. Mobile apps can be used to drive conversions for businesses that sell products or services online. 
They can also be used to drive traffic to a website or store location by offering coupons or discounts through push notifications sent directly from an app downloaded onto a device (such as Google Maps).
Stay ahead of the curve and be prepared for the ever-changing digital landscape. Explore how digital marketing is changing to keep your agency adaptive, innovative, and at the forefront of industry trends.
It Is Important To Have A Good Digital Agency.
It is important to have a good digital agency. In this article, we will discuss the different types of digital agencies, what you should look for in them, and how to find the right one for your business.
There are many types of digital agencies out there that can help you achieve your goals. You need to find one that fits your budget and business model as well as meets all of your marketing needs. The key is finding an agency that understands what drives conversions for your website or app and delivers services accordingly.
What Makes a Good Digital Agency?
For digital marketing agencies targeting the USA, understanding the dynamics of this market is crucial. Delve into the details of how digital marketing works in the USA and gain valuable insights to tailor your strategies for success in this region.
Conclusion
There are many types of digital marketing agencies and it is important to understand what you need from them before hiring. You should also know how much money you want to spend on your project so that you can find the right agency for your needs. If there is no budget for an agency, then try some tips on how to do it yourself!
Further Reading
OMG Center: Types of Digital Marketing Agencies Short Description: Explore the various types of digital marketing agencies and understand their unique roles in the digital landscape.
Zelst: Different Types of Digital Marketing Agencies Short Description: Learn about the different categories of digital marketing agencies and how they cater to diverse client needs.
SEMrush Blog: What Is a Digital Agency? Short Description: Dive into the world of digital agencies and discover the services they offer to businesses striving for online success.
FAQs
What are the primary types of digital marketing agencies?
Digital marketing agencies can be broadly categorized into various types, including social media marketing agencies, SEO agencies, content marketing agencies, web design agencies, and performance marketing agencies.
How do social media marketing agencies promote businesses?
Social media marketing agencies leverage various platforms like Facebook, Instagram, and Twitter to create engaging content, run ad campaigns, and build a strong online presence for businesses, resulting in increased brand awareness and customer engagement.
What services do SEO agencies offer?
SEO agencies specialize in optimizing websites to rank higher in search engine results. Their services often include keyword research, on-page optimization, link building, and SEO audits to improve organic visibility and drive targeted traffic to websites.
How can content marketing agencies benefit businesses?
Content marketing agencies create valuable, relevant, and informative content that resonates with the target audience. This content not only attracts potential customers but also establishes the business as an authority in its industry, fostering trust and loyalty.
What is the role of a performance marketing agency?
Performance marketing agencies focus on driving measurable results, such as leads or sales, through targeted online advertising campaigns. They optimize ad spend and track key performance metrics to ensure maximum return on investment for their clients.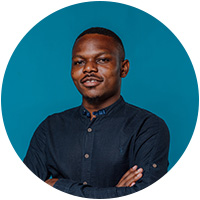 Costantine Edward is a digital marketing expert, freelance writer, and entrepreneur who helps people attain financial freedom. I've been working in marketing since I was 18 years old and have managed to build a successful career doing what I love.