Digital Marketing is a career that's essential to the success of any business. It's about making sure your business has an online presence and then getting people to find it, buy from it, and recommend your products or services to their friends. 
Digital marketing can help you grow your business by reaching new customers and providing them with relevant information on what they need.
Takeaways
1. The cost of digital marketing bootcamps can vary significantly based on factors such as the course provider, location, and course duration. It is essential to research different options to find the best fit for your budget.
2. Some digital marketing bootcamps may offer financial aid, scholarships, or installment plans to make their programs more accessible to students with budget constraints.
3. While cost is an important factor, it's also crucial to consider the quality of education, curriculum, and job placement assistance offered by the bootcamp to ensure a valuable learning experience.
4. Look for reviews and testimonials from past students to gauge the effectiveness and value of the bootcamp's offerings before making a decision.
5. Consider the potential return on investment (ROI) of the bootcamp in terms of the skills and knowledge gained and the career opportunities it can unlock in the digital marketing industry.
How Much Does Digital Marketing Bootcamp Cost
The cost of a digital marketing boot camp varies from school to school and program to program, so it's important to do your research. Some schools charge as little as $1,000 for a full-time course; others can reach upward of $5,000 but these numbers don't tell the whole story.
Typically, boot camps are both less expensive and shorter than traditional college programs (think "boot" as in "short-term"). The most span between five weeks and three months, while an MBA typically takes two years or more. 
So while it might seem like you're paying more per month because your tuition is spread out over time, in the end, your total spending on that degree will be much higher than what you'd pay at a Bootcamp.*
When it comes to digital marketing, small businesses must strike a balance between budget and effectiveness. Check out our guide on how much should a small business spend on digital marketing to make informed decisions and maximize your online presence.
How Much Money Do Marketing Managers Make?
One of the best ways to find out how much time and money you should be spending on digital marketing is by looking at how much money marketers make.
The average salary for a marketing manager in the US is $100,000. In India, it's about $20,000 and in the UK it's £55,000 (which is about $85,000). In Australia, it's around $95k.
The reason these are so high is that there aren't many people who can do what they do and companies know this!
What Is The Job Of A Marketing Manager?
The role of a marketing manager is to oversee the entire marketing strategy of your company. This includes setting up budgets, creating plans, assigning tasks, and managing teams.
A marketing manager is also responsible for creating and executing campaigns that bring in new customers and maintain existing ones. In addition to these responsibilities, they are often responsible for writing content and providing feedback on how it can be improved before publication.
Curious about the ideal budget for your digital marketing efforts? Learn how to set a realistic budget by exploring our guide on how much should I spend on digital marketing, and get the most out of your marketing campaigns.
Are There Many Jobs In Digital Marketing?
So, you've decided to pursue a career in digital marketing. Good for you! Digital marketing is a growing field with lots of job opportunities. There are more than 3 million jobs available in this field as of 2018. 
That's according to the Bureau of Labor Statistics (BLS), which also found that over 70% of digital marketing professionals work from home and make an average salary between $52,000 and $89,000 per year.
Digital marketing can be found in all industries: retail, finance, banking, healthcare the list goes on and on! And did we mention that there's no shortage of companies looking for talented individuals like yourself? Digital marketers can work anywhere from small businesses to large corporations…and even overseas if they choose!
Why Become A Digital Project Manager?
Becoming a Digital Project Manager is a great career move for anyone who wants to work in the exciting and challenging field of digital marketing. The job is rewarding and challenging, which makes it an excellent choice for ambitious people who want to make their mark on the world.
What Are The Best Marketing Jobs?
The digital marketing field is growing rapidly, and the opportunities available to people with a minimum of experience are tremendous. Some experts predict that by 2020 there will be more than 1 million job openings for marketers in the United States alone! 
There are many different types of jobs in this field: you could work at a university or nonprofit organization, for example; or maybe you'd prefer to work for an eCommerce company or one of your favorite brands. 
For those who have studied digital marketing at the college or university level (or even those who have taken practical experience courses), there are also management positions available that pay significantly above-average salaries.
What Is The Role Of a Digital Project Manager?
Digital project managers are responsible for the overall success of a digital marketing project. They work closely with clients to ensure that all deadlines are met and objectives are achieved, as well as ensuring that the client's budget is being used effectively.
A key aspect of a digital project manager's role is being able to communicate with clients effectively. This means being able to explain the processes involved in managing the various aspects of a digital marketing campaign or website build, as well as understanding what they want out of their investment in digital services.
What Does A Digital Producer Do?
The field of digital marketing is a complex one. It can be hard to know exactly what you're getting into when you sign up for an online course, especially if this is your first time learning about digital marketing.
To help you better understand the profession, here's a quick breakdown of what digital commerce means:
Digital Marketing is a subset of Marketing.
Digital Marketing is a subset of Advertising.
Digital Marketing is a subset of Public Relations.
Digital Marketing is a subset of Sales (or Business Development).
Thinking of venturing into the world of digital marketing and starting your own agency? Discover the costs involved and essential steps to success in our comprehensive guide on how much does it cost to start a digital marketing agency.
Which Institute Is Best For Digital Marketing?
IIM Bangalore, IIM Ahmedabad, IIM Calcutta, IIM Indore, IIM Kozhikode, IIM Lucknow, IIM Ranchi, and Rohtak are some of the best institutes which provide good courses in digital marketing. 
The course duration is generally 6 months or 1 year. After completion of the course, students get a certificate from their respective institute and also have an opportunity to pursue higher studies in this field.
Graduation/Post graduation in any stream is required for admission into these courses along with 2 years of experience as a fresher in any industry (preferably in IT).
Is Digital Marketing Worth It In 2019?
If you're looking for a career with opportunities for growth, flexibility, and significant earnings potential and you don't mind working in a relatively new field then digital marketing might be the perfect fit. As more businesses invest in online marketing, there will be an increasing need for qualified professionals who can help them succeed at it.
Aspiring digital marketers shouldn't just choose any program that sounds good; they need to do their research and find out which courses are best suited to their needs. When seeking out the right program, consider these questions:
How long has this school been around? Is it still growing rapidly like every other digital marketing Bootcamp? If so, they must be doing something right!
What types of graduates does this school produce? Do they know what they're talking about or are they just pushing someone else's agenda? Any reputable course provider should have testimonials from past students available on their website – ask yours directly if you want proof that what they teach works (and isn't just some BS).
How Do I Start A Career In Digital Project Management?
If you're interested in pursuing a career as a digital project manager, you'll need to start by learning the basics. One of the best ways to do this is by taking online courses and reading books on the subject.
One benefit of learning about digital project management online is that there are so many different types of educational materials available for free or at a very low cost. You can find everything from introductory guides to in-depth treatises on specific topics. 
Some resources are better than others, but even if they aren't perfect, they'll still help you get started on your journey toward becoming a competent digital project manager.
Can I Do Digital Marketing Without A Pcm Degree?
Can you do digital marketing without a PCM degree? The answer is yes, but it won't be easy. You can learn digital marketing by yourself and get some basic skills by joining an institute or doing an apprenticeship or mentorship program.
But, if you want to become an expert in digital marketing, then I would suggest that you should join a PCM course and become certified as it will allow you to move ahead in your career quickly and efficiently.
What Are The Certification Courses For Digital Marketers Available At Iim Bangalore?
Digital Marketing Certification Courses
The Digital Marketing Certificate Program is designed to provide an introduction to the concepts and tools required in the field of digital marketing. This certificate program can be completed in 6 months. Students who complete this program will receive a Digital Marketing Certificate from IIM Bangalore.
Digital Marketing Certification Course for Executives
The Executive Certificate Program is designed specifically for executives who need to brush up on their digital marketing skills, or would like to gain a better understanding of key concepts and tools used across industries today. 
The course content includes topics such as search engine optimization (SEO), pay-per-click advertising (PPC), social media marketing, web analytics, mobile applications, and local listing management strategies for business owners who want to increase revenue online channels.
This course is offered on-campus over 10 weeks during weekends with two 90-minute classes each day (Saturday & Sunday) at IIM Bangalore's state-of-the-art facilities which include lecture halls equipped with projectors & screens along with smart classrooms equipped with individual computers & internet connectivity
Digital marketing costs can vary depending on your location and requirements. Unravel the details about digital marketing costs in the USA and plan your marketing strategy more effectively.
What Is The Difference Between Digital Marketing And Social Media Marketing?
To answer this question, we need to first define what digital marketing is. Digital marketing is the use of digital tools to promote a product or service. It's also often referred to as online marketing because it involves using the internet and other digital platforms to advertise.
Social media marketing is a subset of digital marketing that focuses on using social media platforms like Facebook, Twitter, Instagram, and LinkedIn to promote your business or organization.
Is Digital Marketing A Good Career Option In 2019 In India?
We are going to answer the question that you may be asking yourself right now, which is "Is Digital Marketing a good career option in 2019?"
Digital Marketing is a growing industry and with more and more companies getting into this field there are many job opportunities. For those who have the skills and knowledge of digital marketing, it can be an excellent choice for them.
So if you want to be a part of the digital world then this is one of the best ways to do it!
Planning your monthly budget for digital marketing? Check out our guide to understanding how much does digital marketing cost per month and optimize your spending to achieve your marketing goals.
Conclusion
Digital Marketing is a booming career option in 2019. It has become one of the most sought-after fields, offering huge opportunities for digital marketers. 
The average salary of a digital marketer is Rs. 11 lakhs per annum and this figure is expected to increase by 20% in the next two years. Digital Marketing Bootcamp gives you all the necessary tools to start your own business as a part-time or full-time professional digital marketer without any prior experience with just 5 weeks' training from experts at the IIM Bangalore campus
Further Reading
CareerFoundry: Top Digital Marketing Bootcamps Learn about the top digital marketing bootcamps that can help you kickstart your career in the digital marketing industry.
Noble Desktop: Digital Marketing Bootcamp Explore Noble Desktop's digital marketing bootcamp, designed to equip you with essential skills for online marketing success.
Career Karma: Best Digital Marketing Bootcamps Check out the rankings of the best digital marketing bootcamps, helping you make informed decisions for your education and career.
FAQs
What is the average cost of a digital marketing bootcamp?
The cost of digital marketing bootcamps can vary based on the provider, location, and course duration. It typically ranges from a few hundred to a few thousand dollars.
How long does a digital marketing bootcamp usually last?
Most digital marketing bootcamps have a duration of 8 to 12 weeks, offering an intensive and comprehensive learning experience.
Are there any prerequisites for joining a digital marketing bootcamp?
While some bootcamps may have specific prerequisites, many accept individuals with basic computer skills and a passion for digital marketing.
What topics are covered in a typical digital marketing bootcamp?
Digital marketing bootcamps typically cover a wide range of topics, including social media marketing, SEO, content marketing, email marketing, and analytics.
Do digital marketing bootcamps offer job placement assistance?
Many digital marketing bootcamps provide job placement assistance, helping graduates connect with potential employers and kickstart their careers in the industry.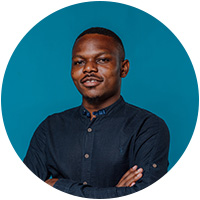 Costantine Edward is a digital marketing expert, freelance writer, and entrepreneur who helps people attain financial freedom. I've been working in marketing since I was 18 years old and have managed to build a successful career doing what I love.